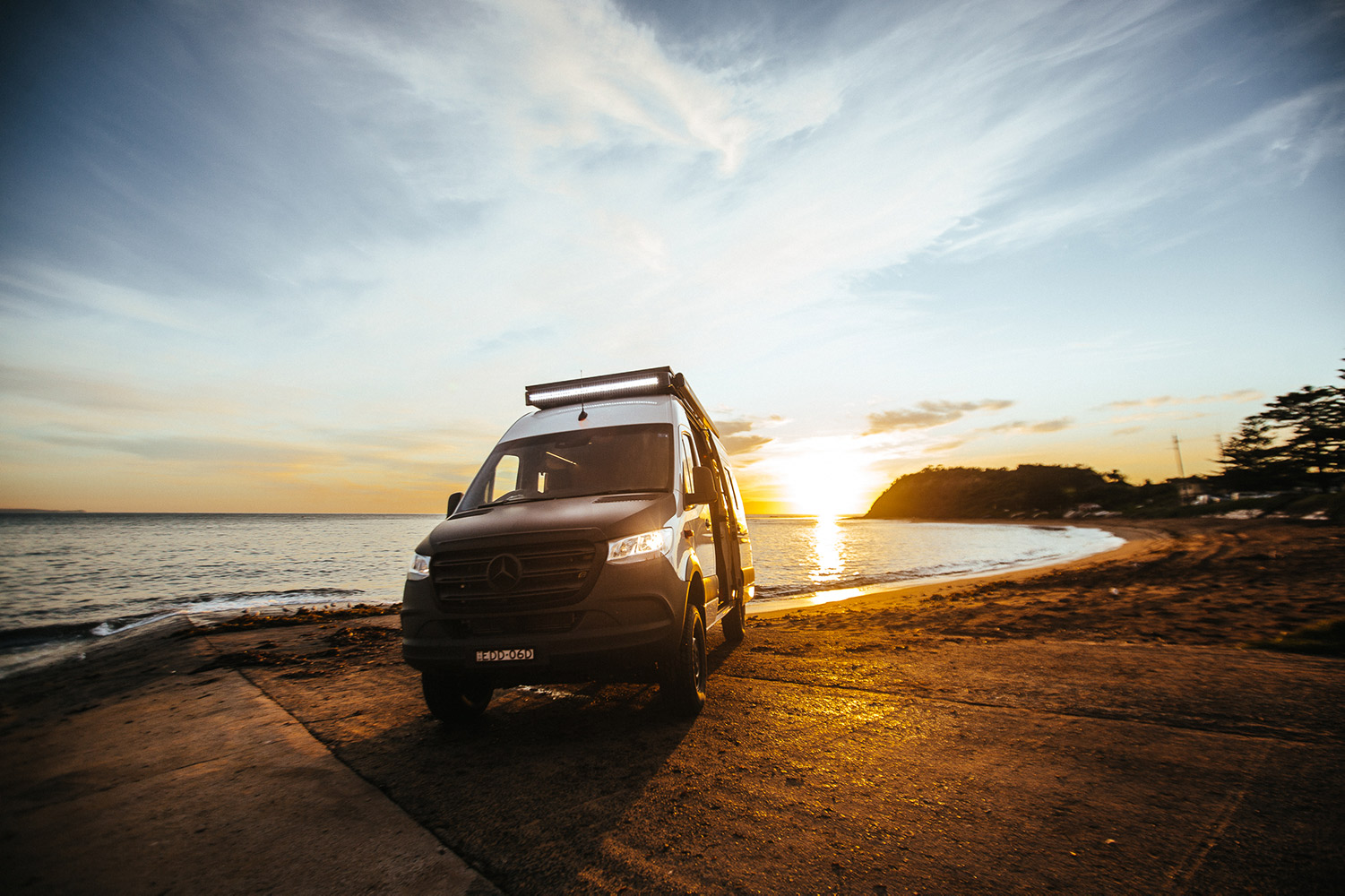 ABOUT THE CONVERSION
Plenty to think about inside & outside this vehicle, completed with all the essentials for your new home on the road! Including dual induction cooktop, microwave, hydronic hot water and heating system, new Tech Safe safety excel in the rear, bamboo bench tops and shower tray + all of the storage you can think of.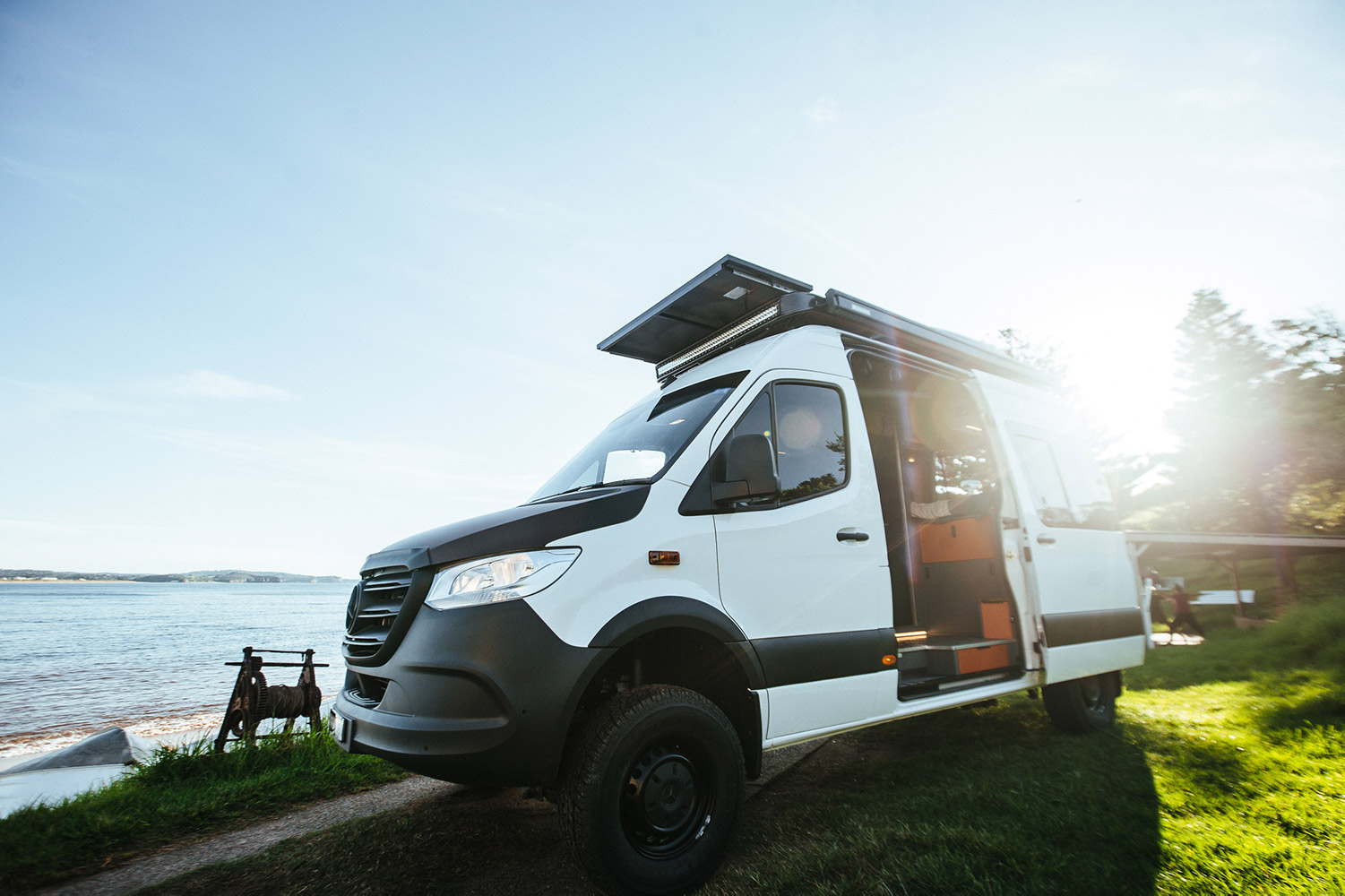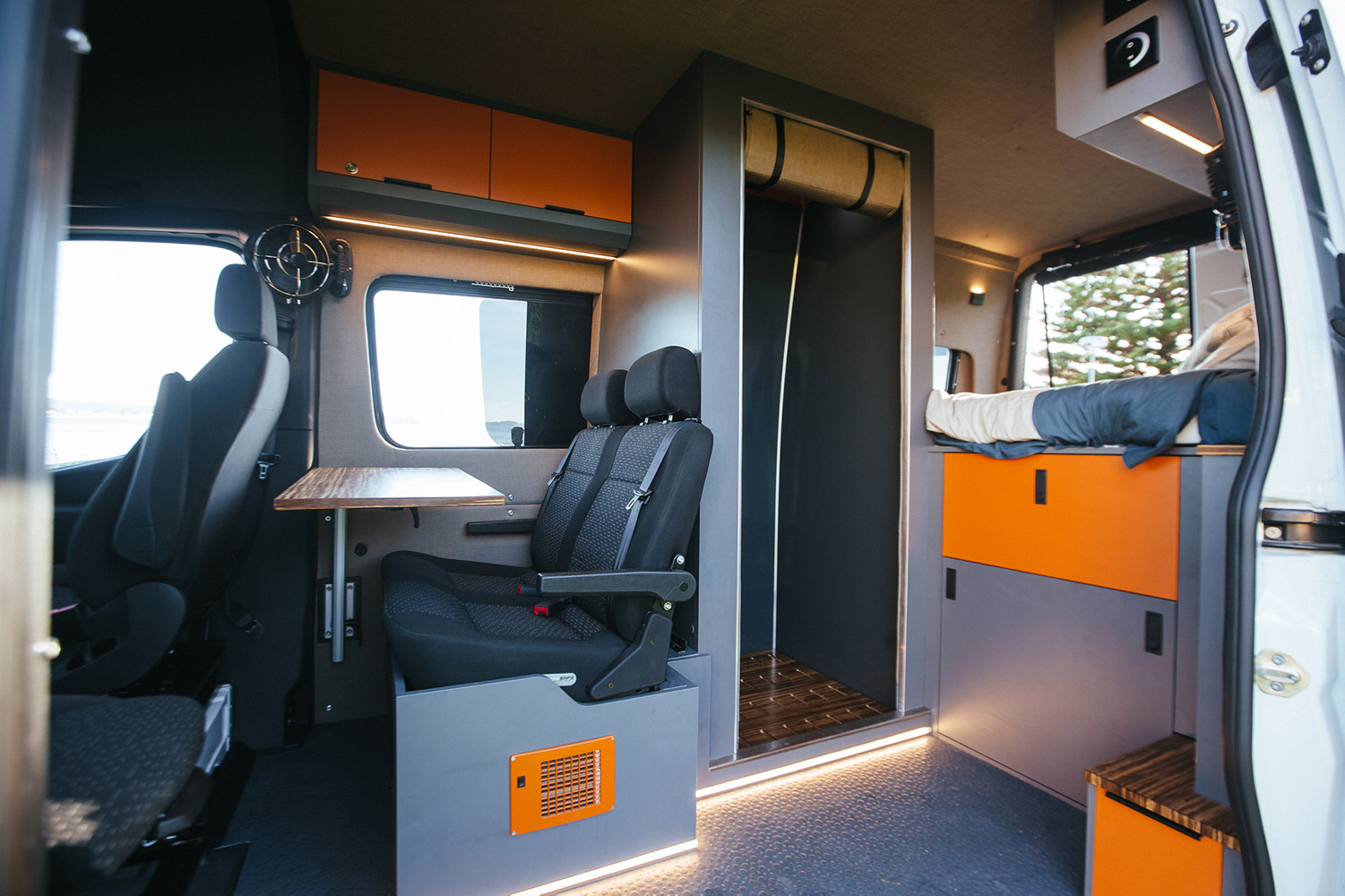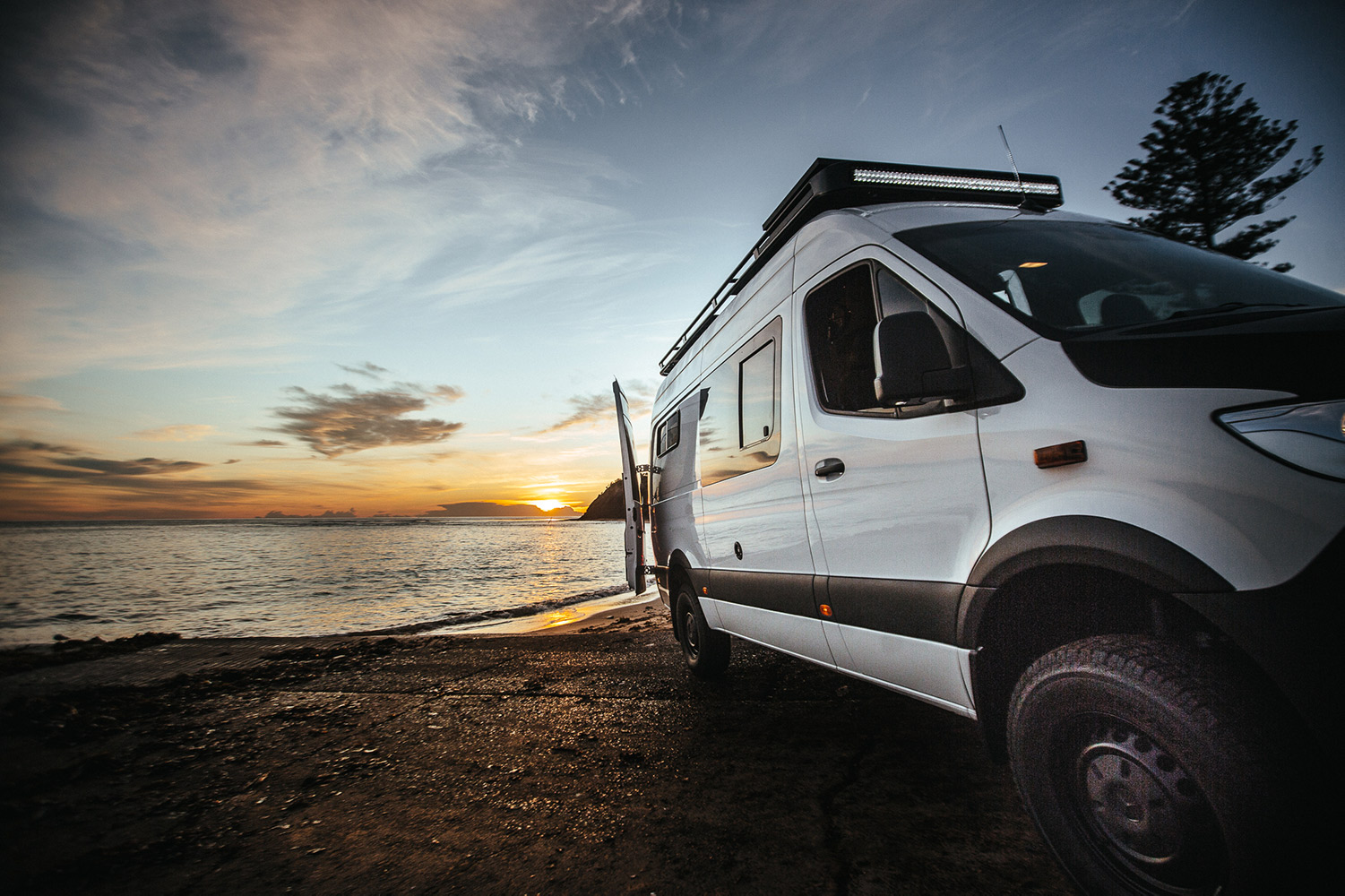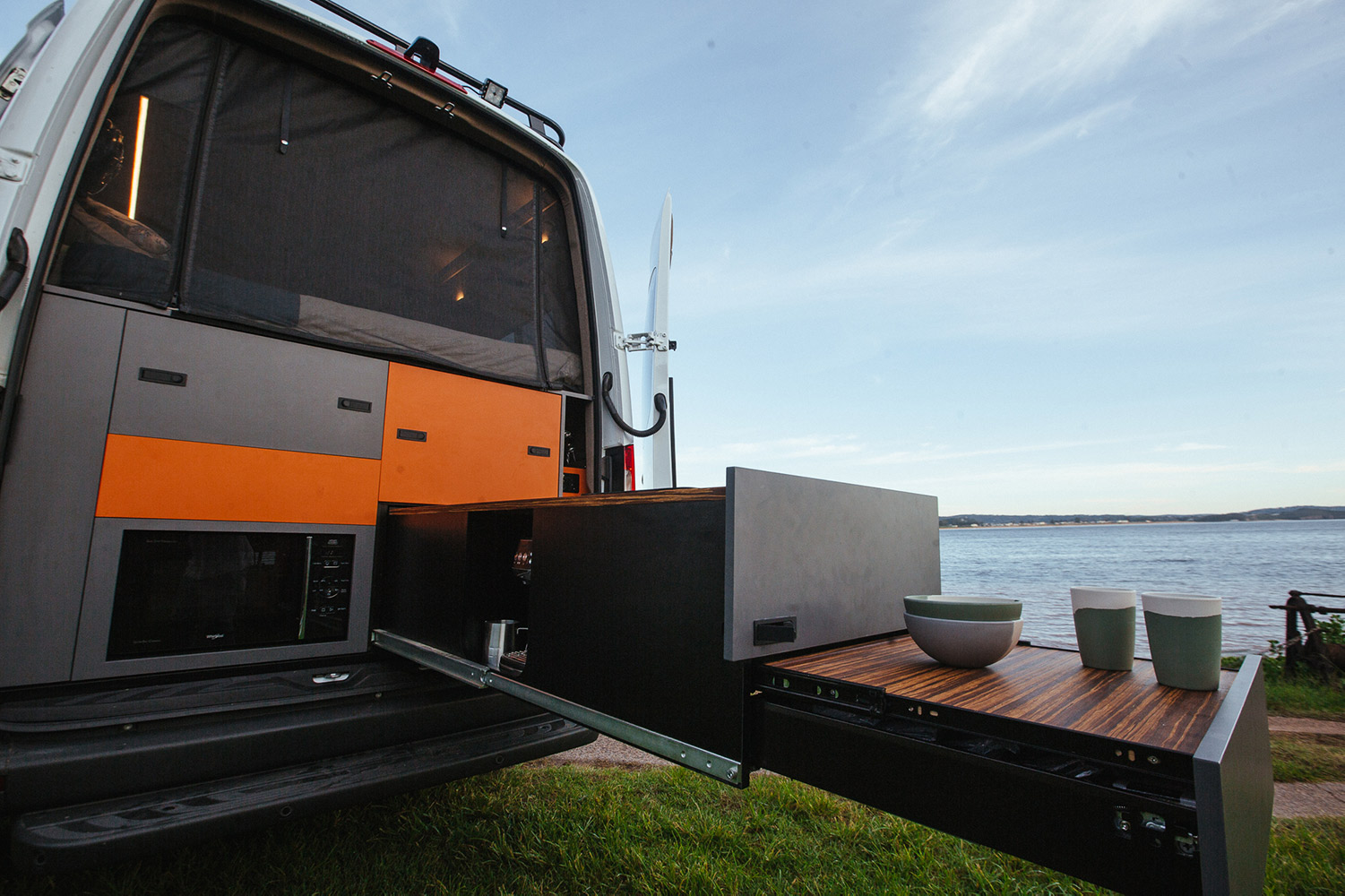 Custom made stainless steel water tanks for fresh and grey tanks, designed and fabricated roof racking system with 12v awning and a dual solar system which extends on the push of a button, 52 inch Stedi light bar and Stedi rear lighting, internal air compressor to get those tyres back to the correct PSI after a day on the dunes, custom made windows in the rear and  sliding windows fitted on the front cab both passenger sliding door and drivers side panel, Dometic CFX 75l fridge/freezer, Blum hardware on our cabinets, entire vehicle run with alpine surround sound system through the Mercedes Benz head unit, sirocco fans in the front and rear, lightweight cabinets specially pressed with energise and storm finish. Entire vehicle is sound proofed and insulated and all the comforts of your new home on the road!