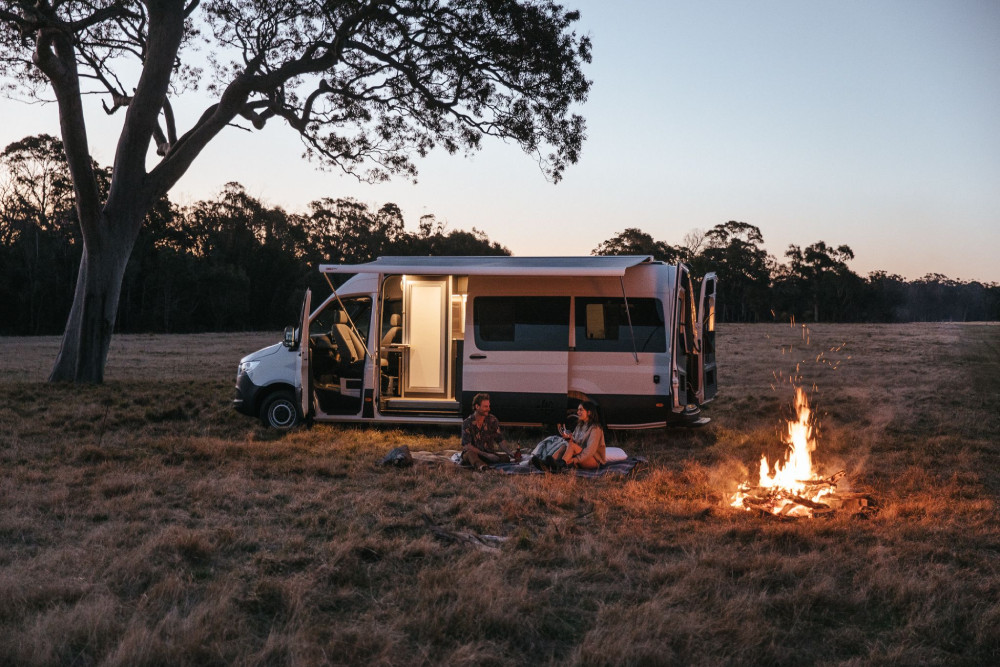 LWB Mercedes Sprinter
Who says you have to choose between class and comfort? The ultimate in modern style, this Mercedes Sprinter is definitive proof that you don't have to forsake snugness for sophistication.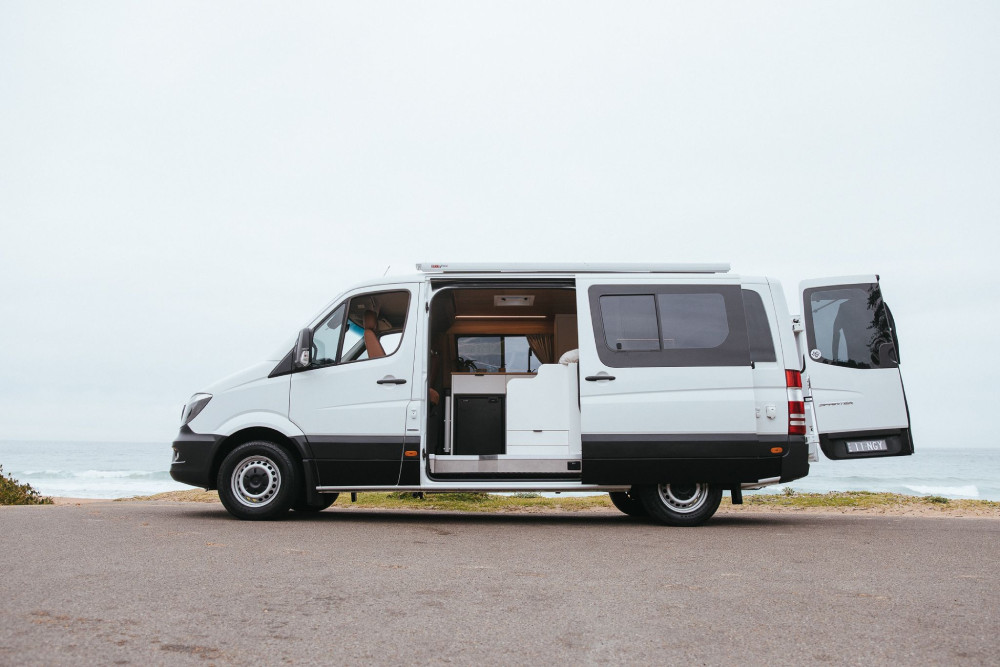 MWB Standard Roof – Tuscany
Brown is back baby! Check out the luxurious 70's inspired interior decor on this one-of-a-kind Tuscany, that makes every summer holiday one to remember.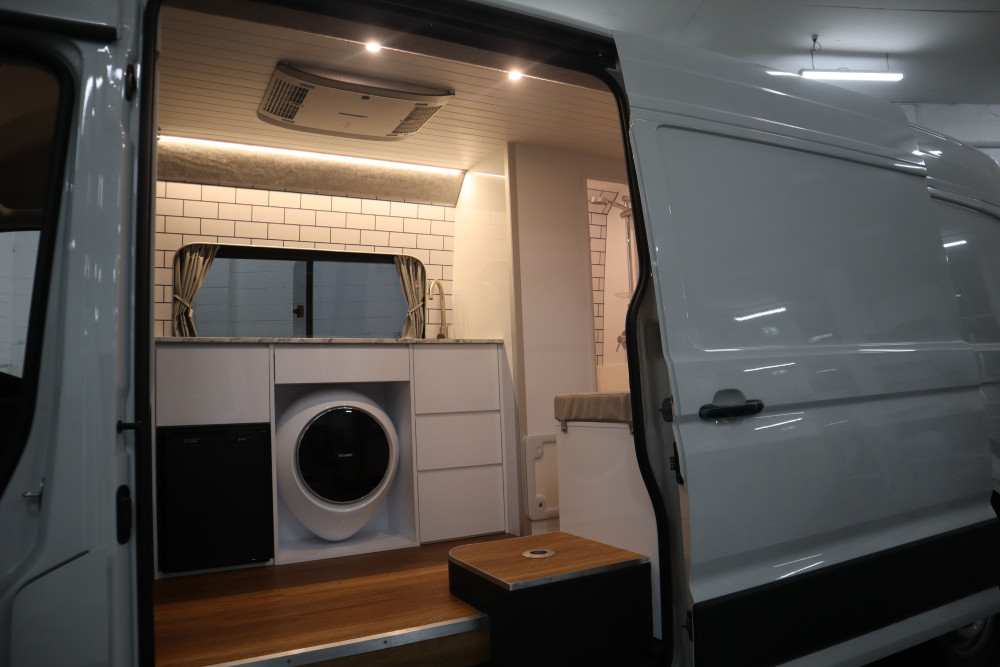 VW Crafter
The owner of this vehicle always wanted to travel around Australia, and now she is fulfilling her dream! Making sure the conversion suited her lifestyle was an amazing challenge with an incredible result, now she's ready to escape the rat race!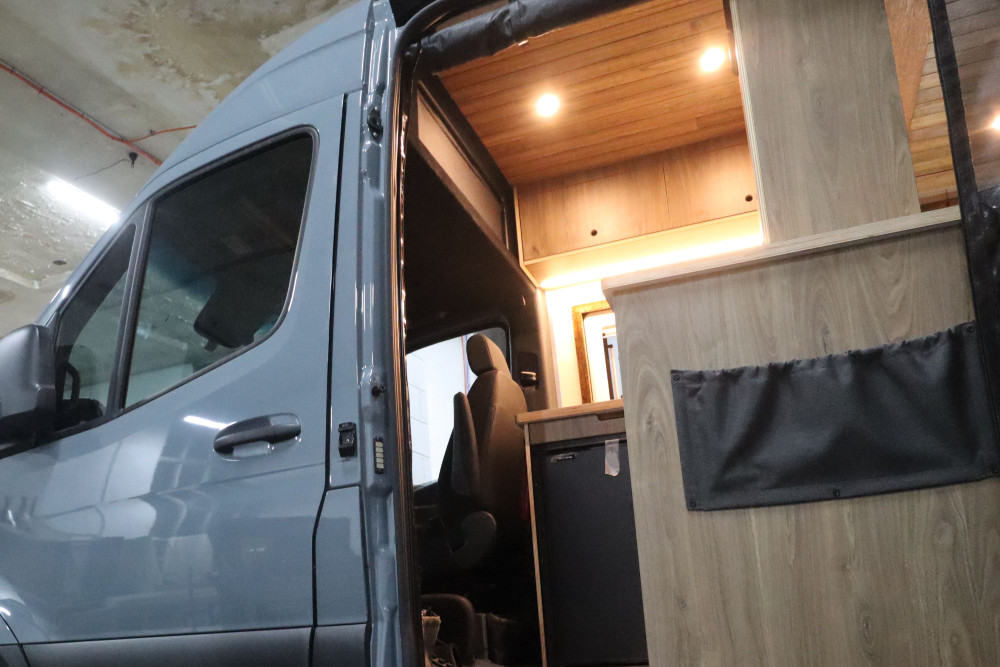 4×4 Sprinter
Why compromise on space when this van comes with a huge stow-away bed? Ready to travel in both comfort and style.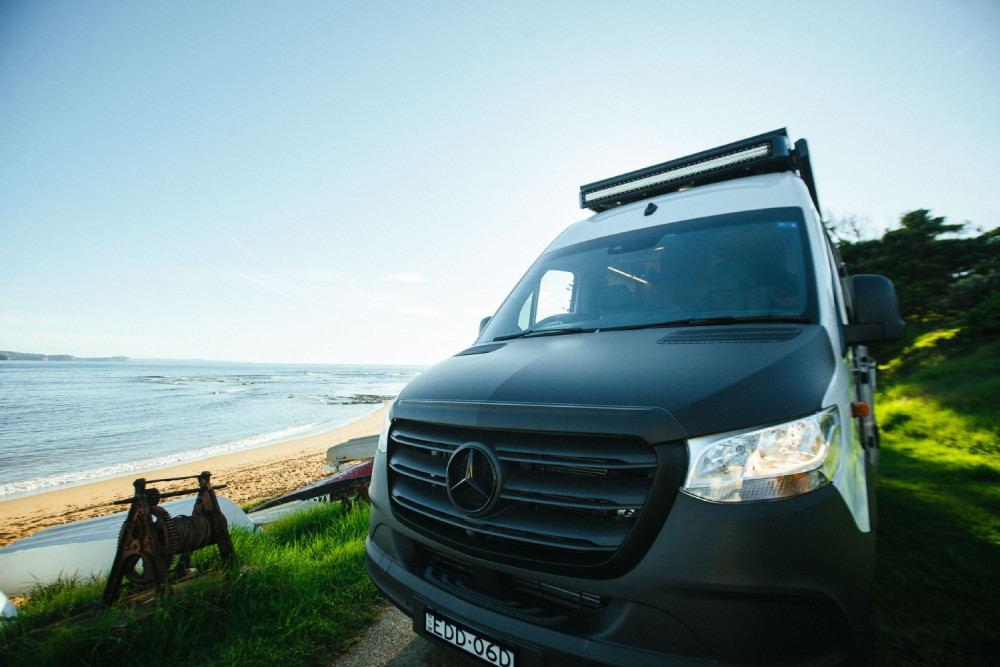 LWB Sprinter
A monument to beachside living. With sliding compartments for eating and storage, this van makes life on the road easy to organise. What better way to travel?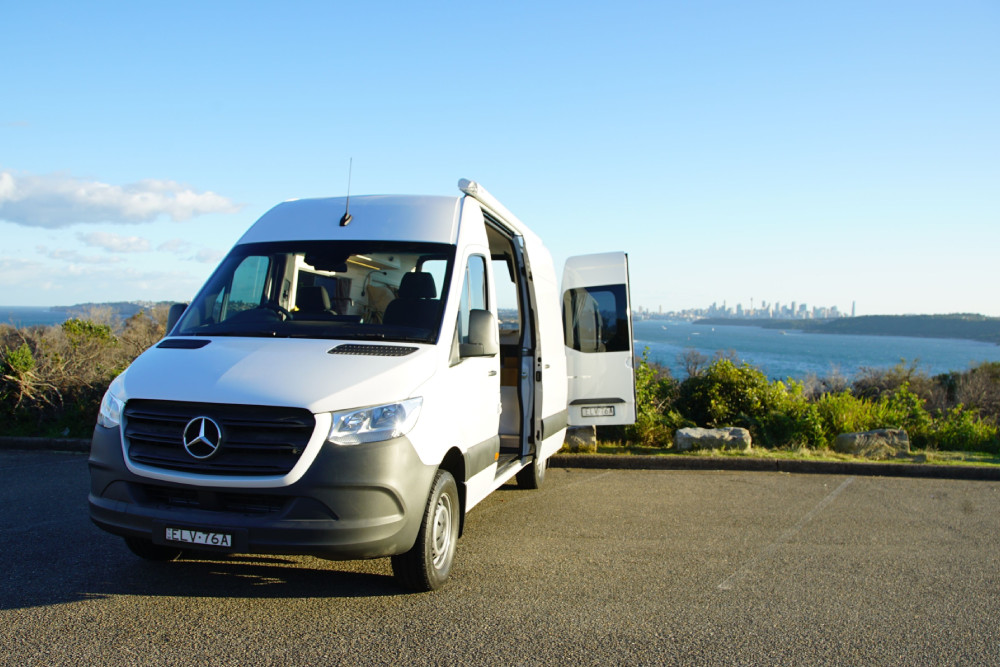 Sprinter MWB HR
Adventure awaits for seating and sleeping for 4 with your outside privacy room. Extra shower room off the rear and shade annex! Built to roam so you'll be happy in the dunes, or the snow.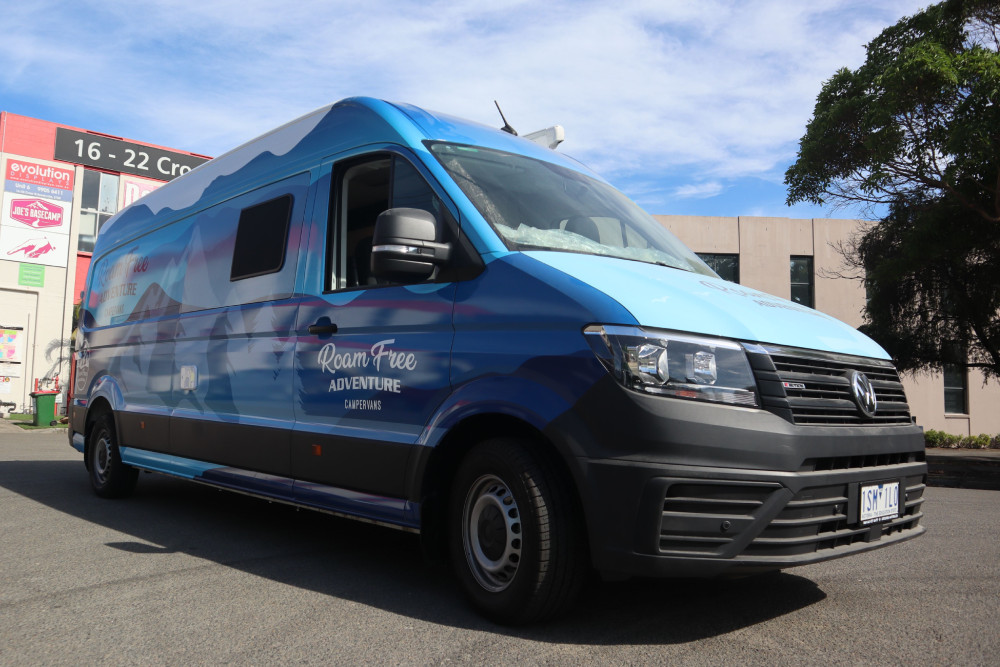 VW Crafter
With plenty of storage space, the roomy interior of this VW Crafter provides a bit of homely comfort while on the road.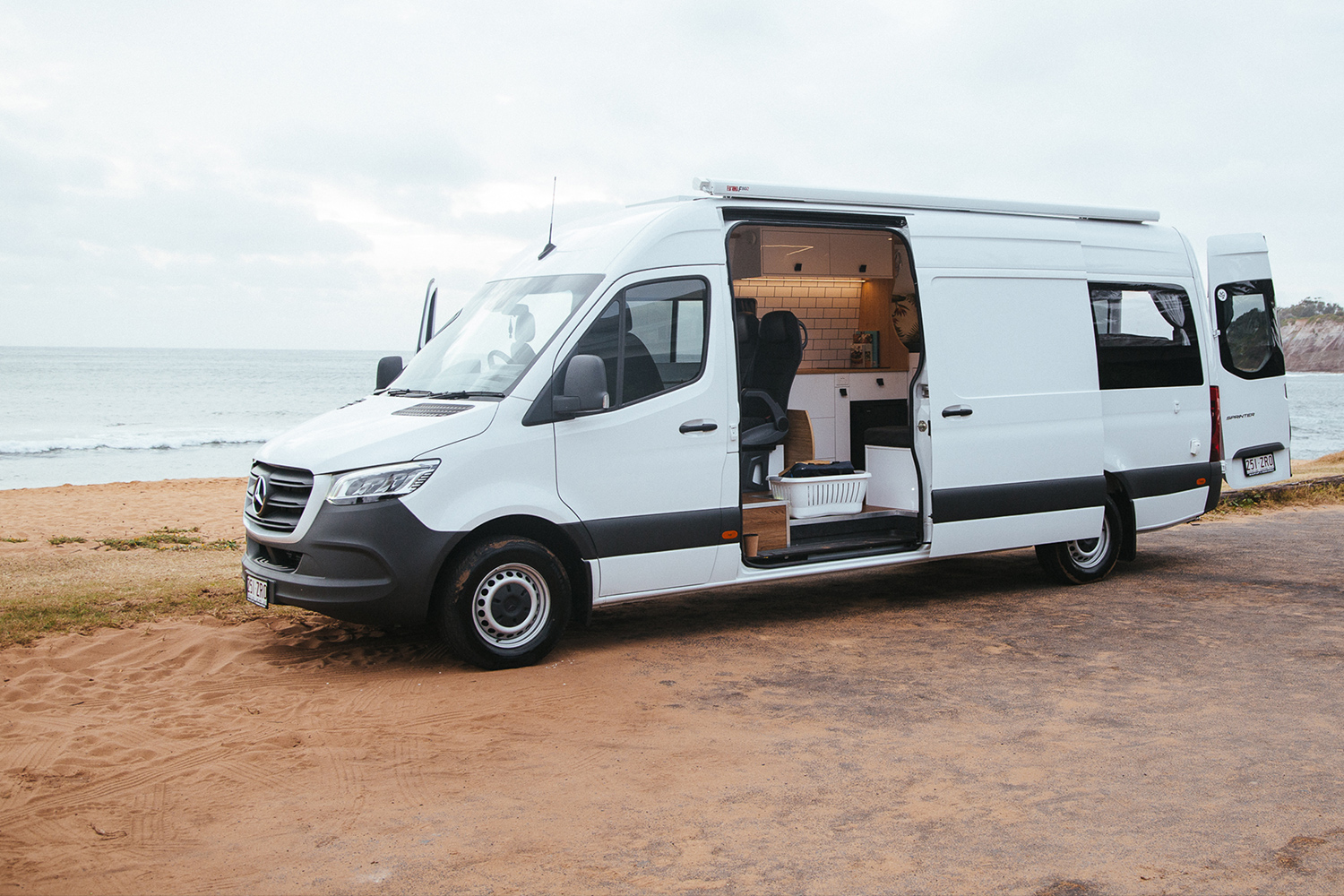 Mercedes Sprinter
A lovely LWB with no detail left for the imagination. We recently converted this for Cole, who can now be found daily down at his local beach.. if he's not fighting off curious men and women alike, he is bragging to passers-by about the splash back in his van's kitchen.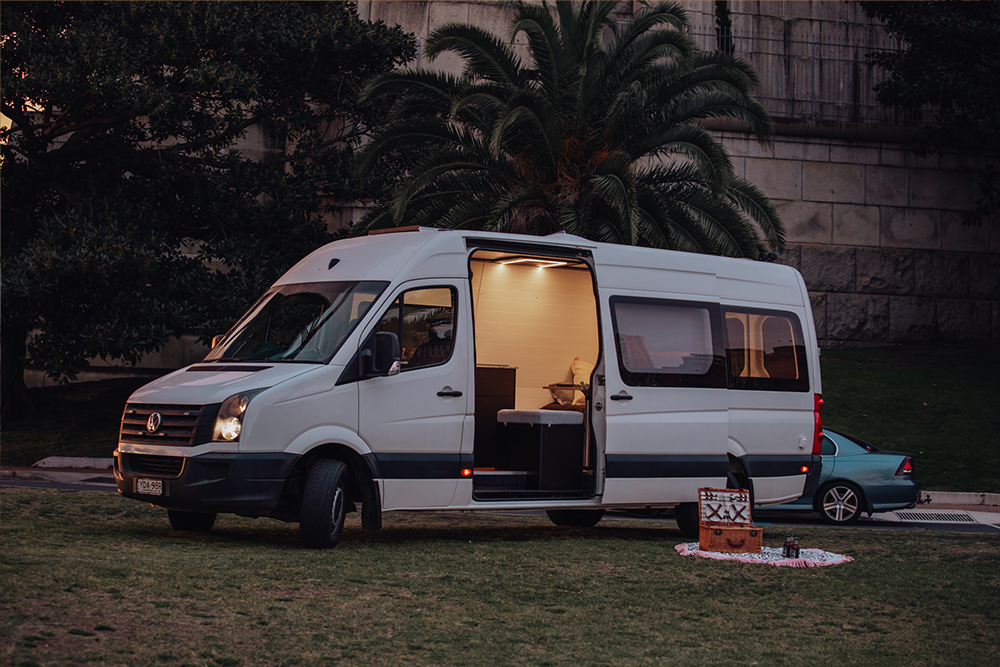 VW Crafter
The size of this vessel is remarkable. The owner, Dan, moved his entire family in and also plans on taking in some overseas students!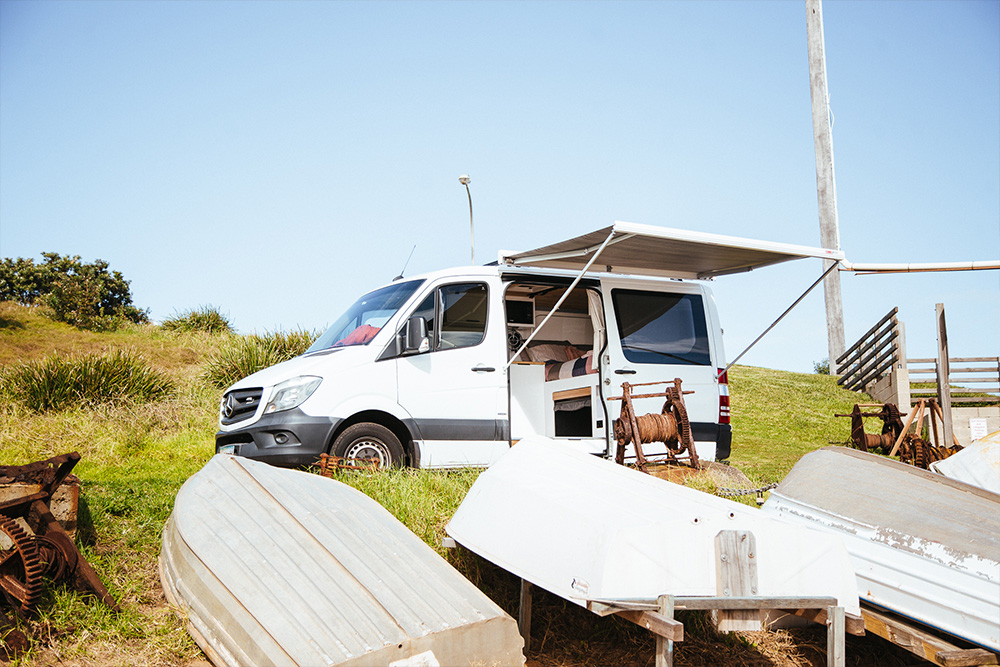 Mercedes Sprinter
Cheryl has not been contactable since acquiring her van. If seen, please do not approach – police have advised she is far too relaxed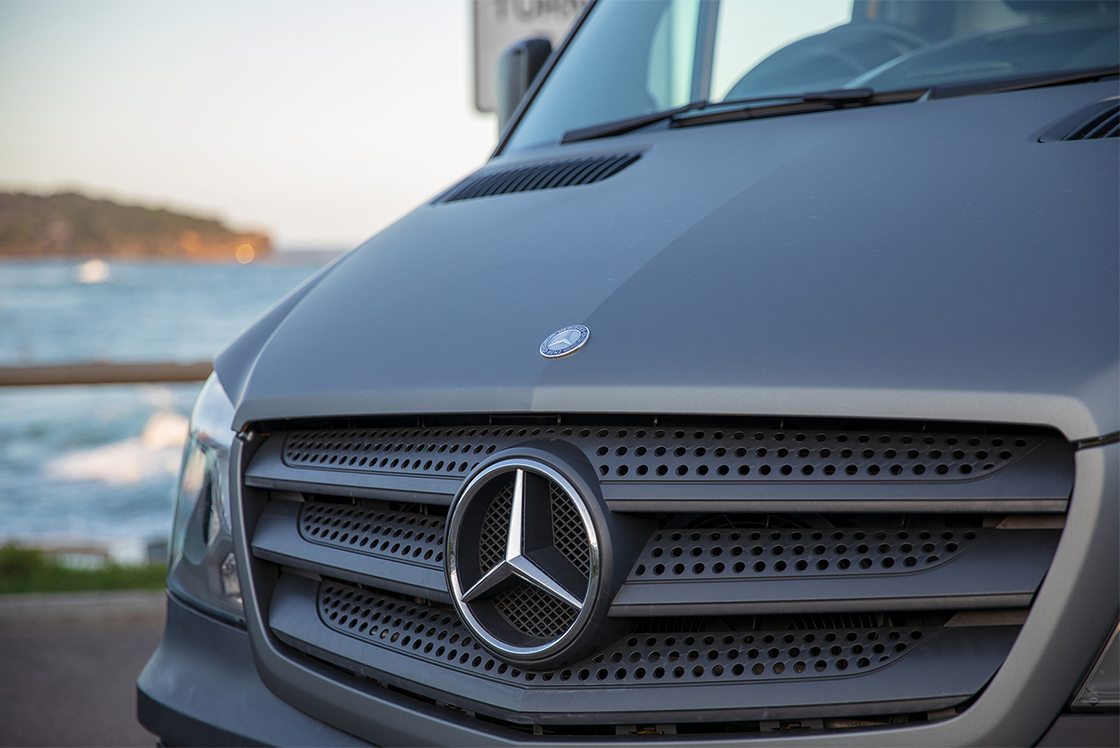 MERCEDES BIG BIRD
This MWB Mercedes Sprinter is ready to load up the boards and drive down the coast with a touch of luxury.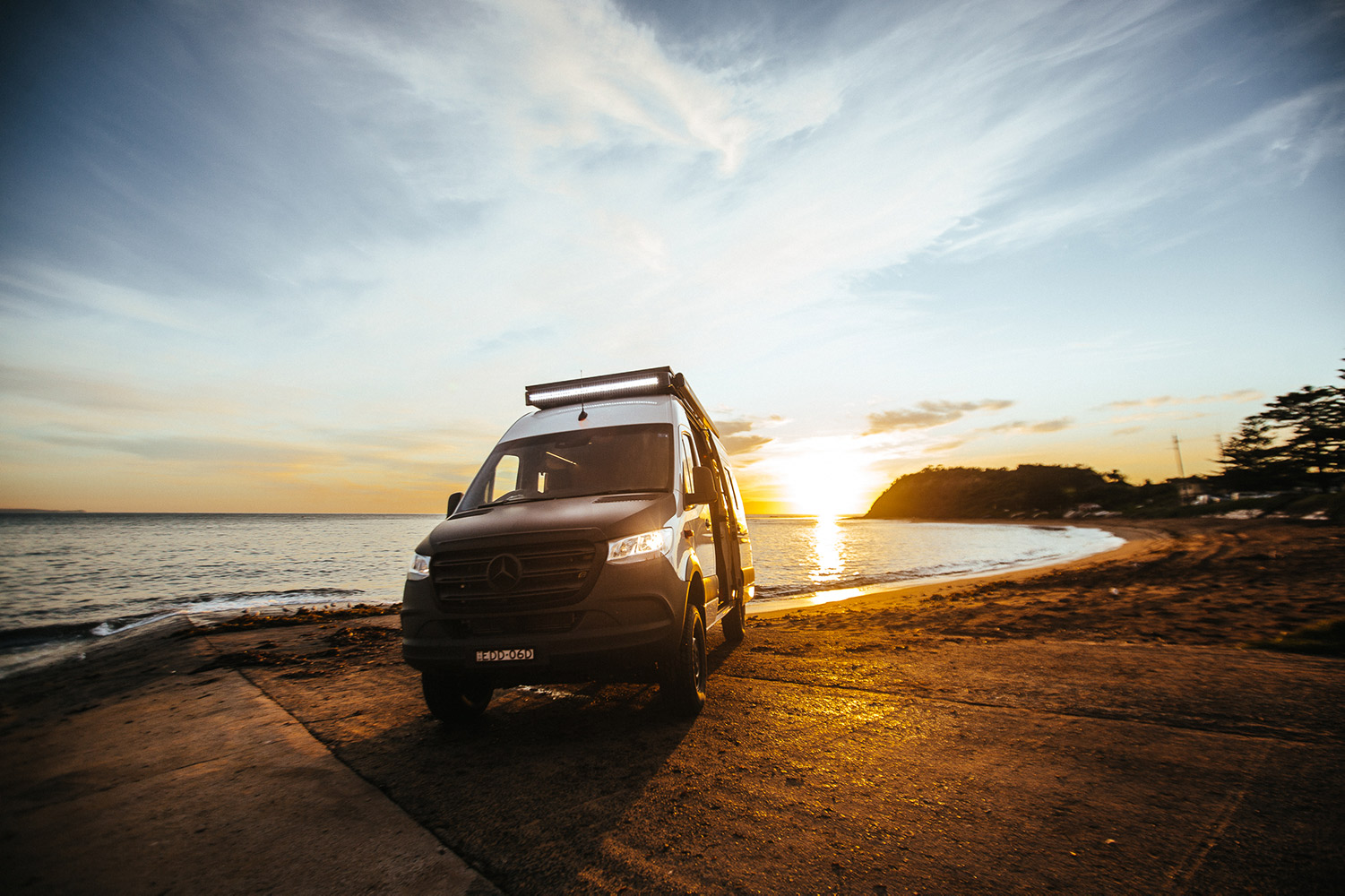 MERCEDES SPRINTER (4×4)
Plenty to think about inside & outside this vehicle, completed with all the essentials for your new home on the road!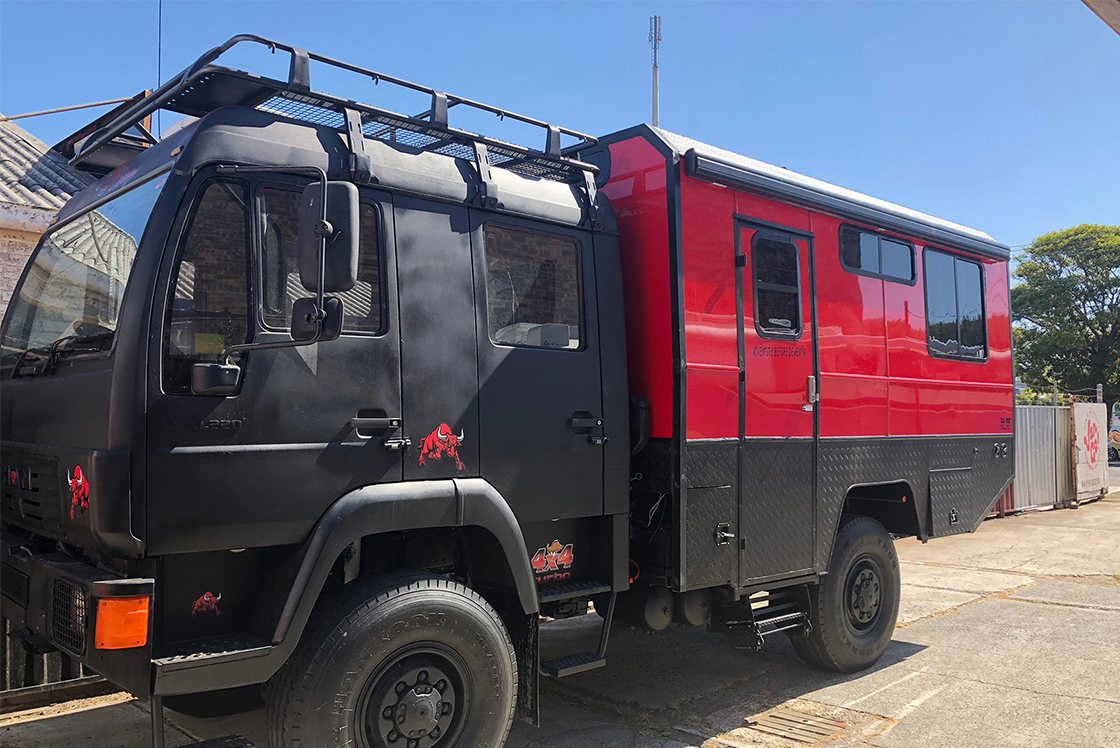 MAN 4×4 TRUCK
From a big old empty shell, to a big red motor home – ready to go from dust to dune!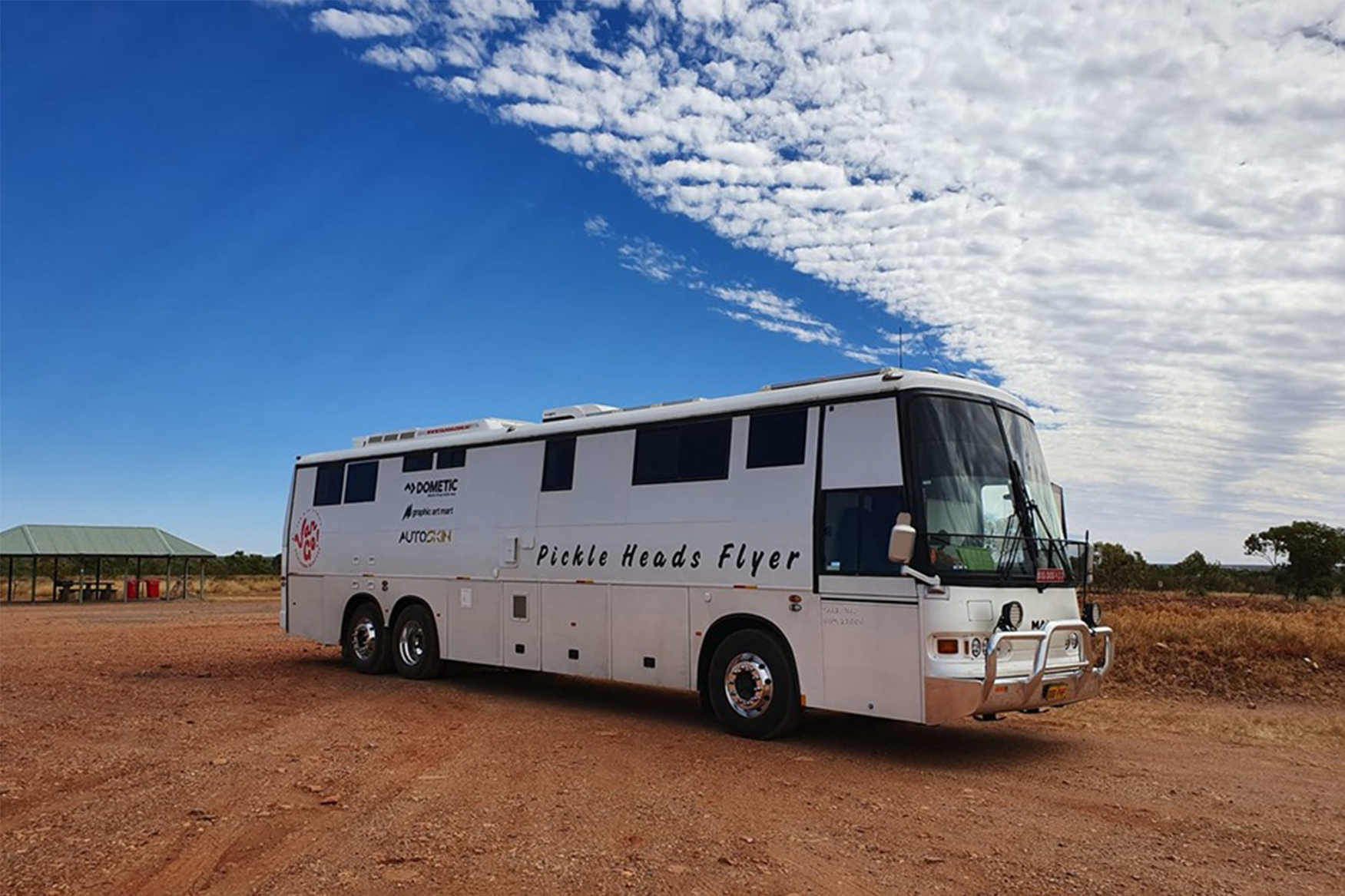 MERCEDES BUS
This 3 axel 22 tonne transit coach is now a brand new motorhome – ready to explore the Australian countryside in luxury.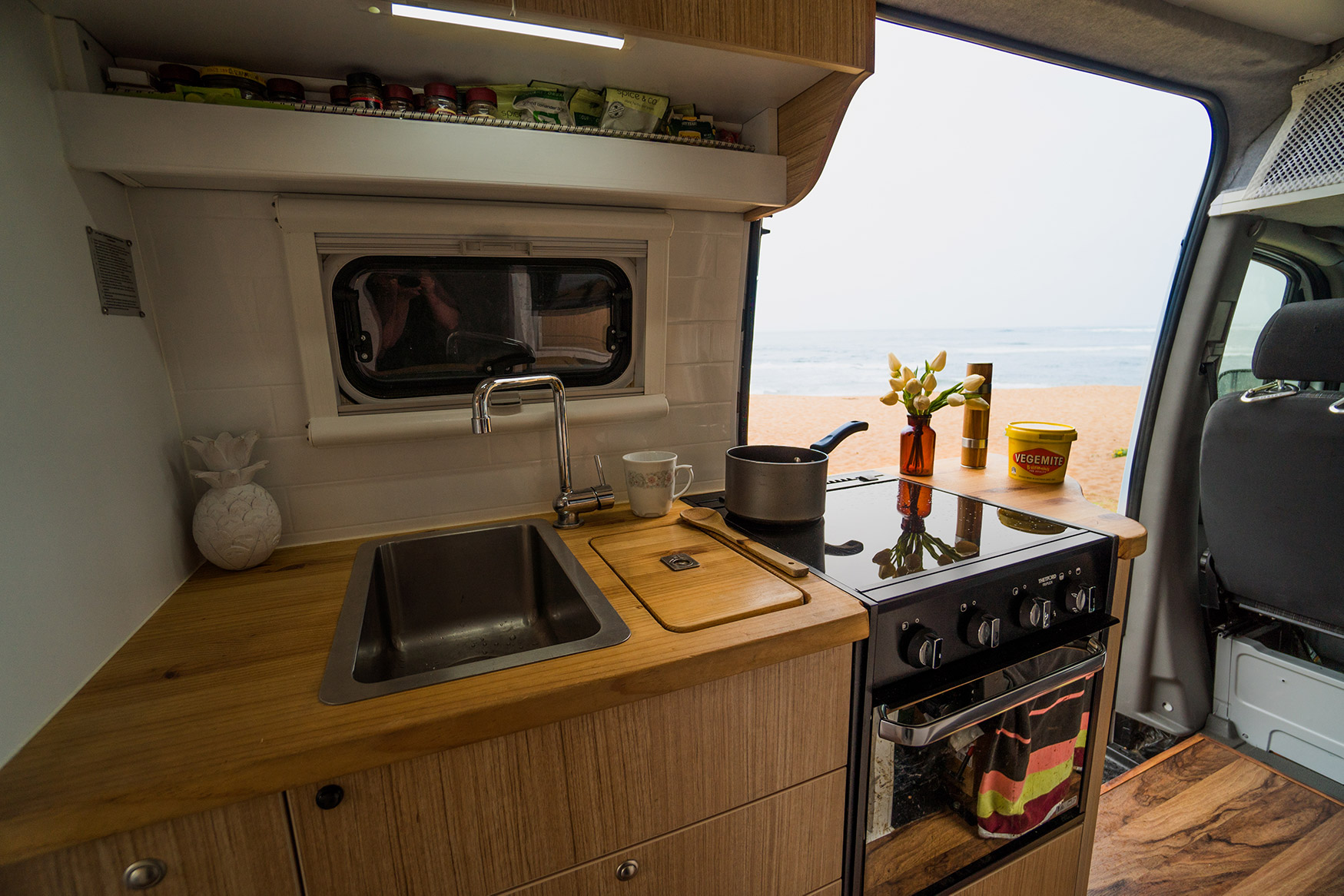 LWB SPRINTER
This Sprinter has done more laps of Australia than Aus Post… check out the complete indoor kitchen with oven!