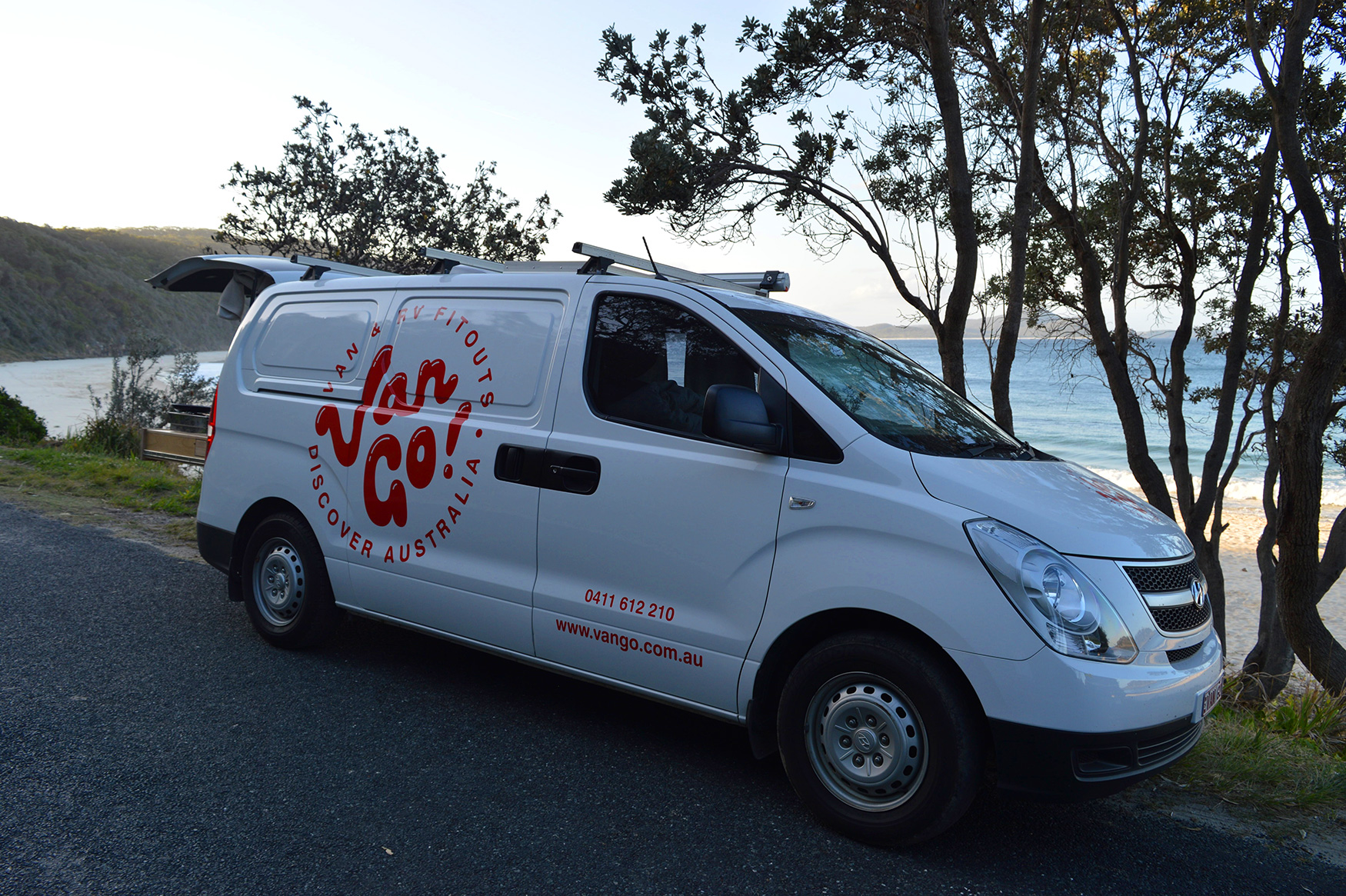 ABOUT THE CONVERSION
Van Go and Enjoy New Hyundai Iload.
This van is also available for hire – please visit our 'Hire Me' page if you would like to take this lovely vessel for a spin.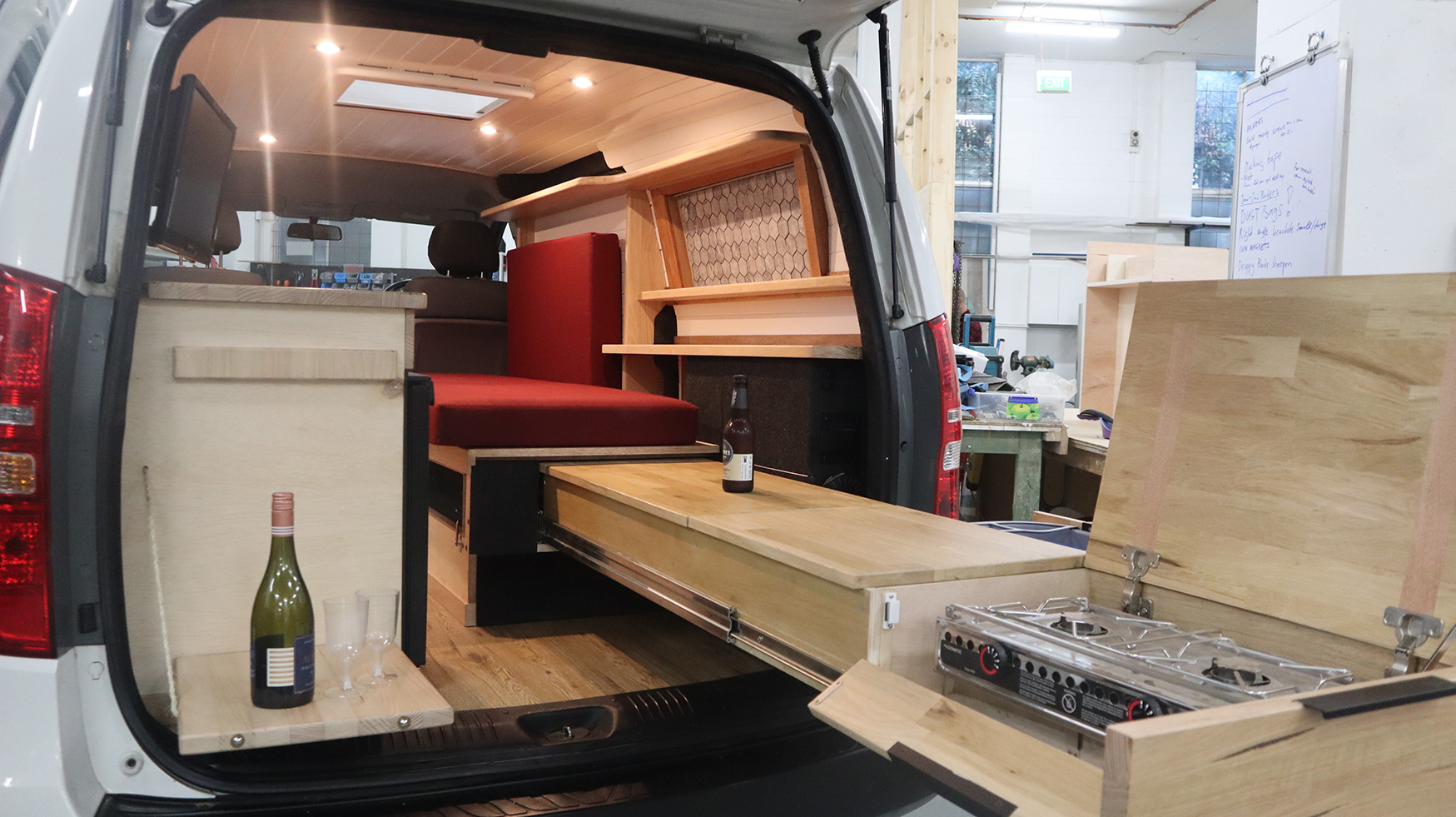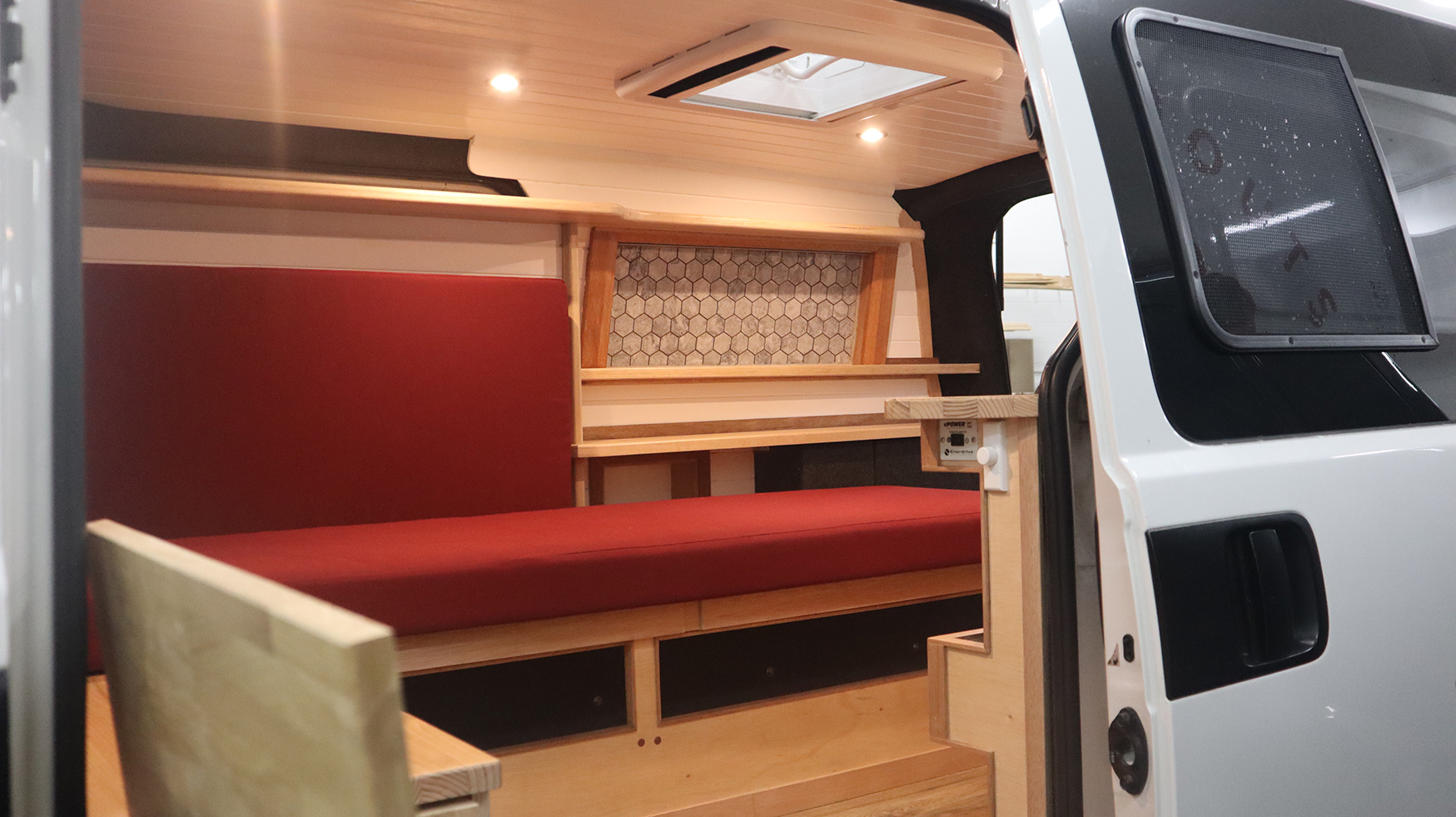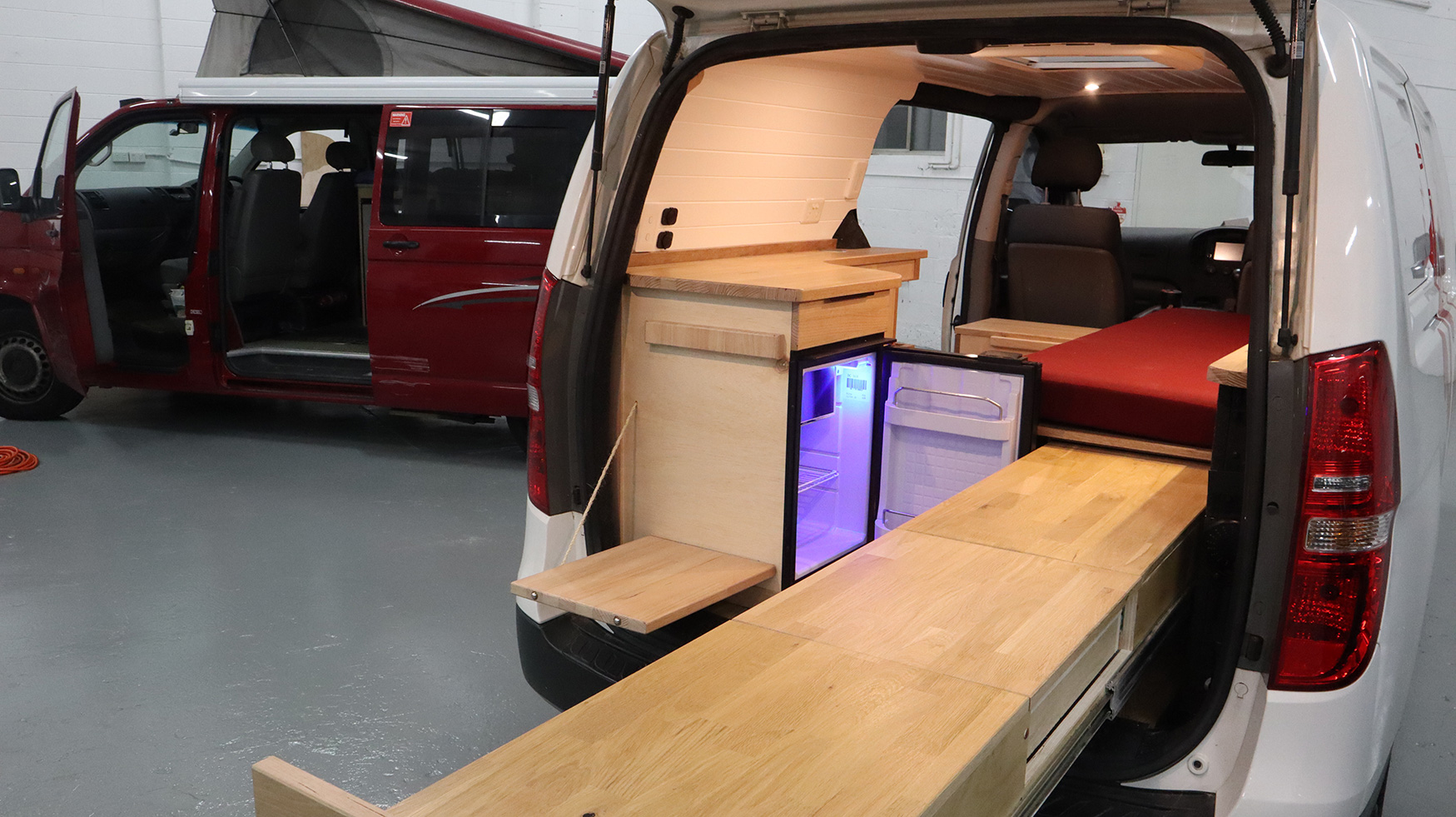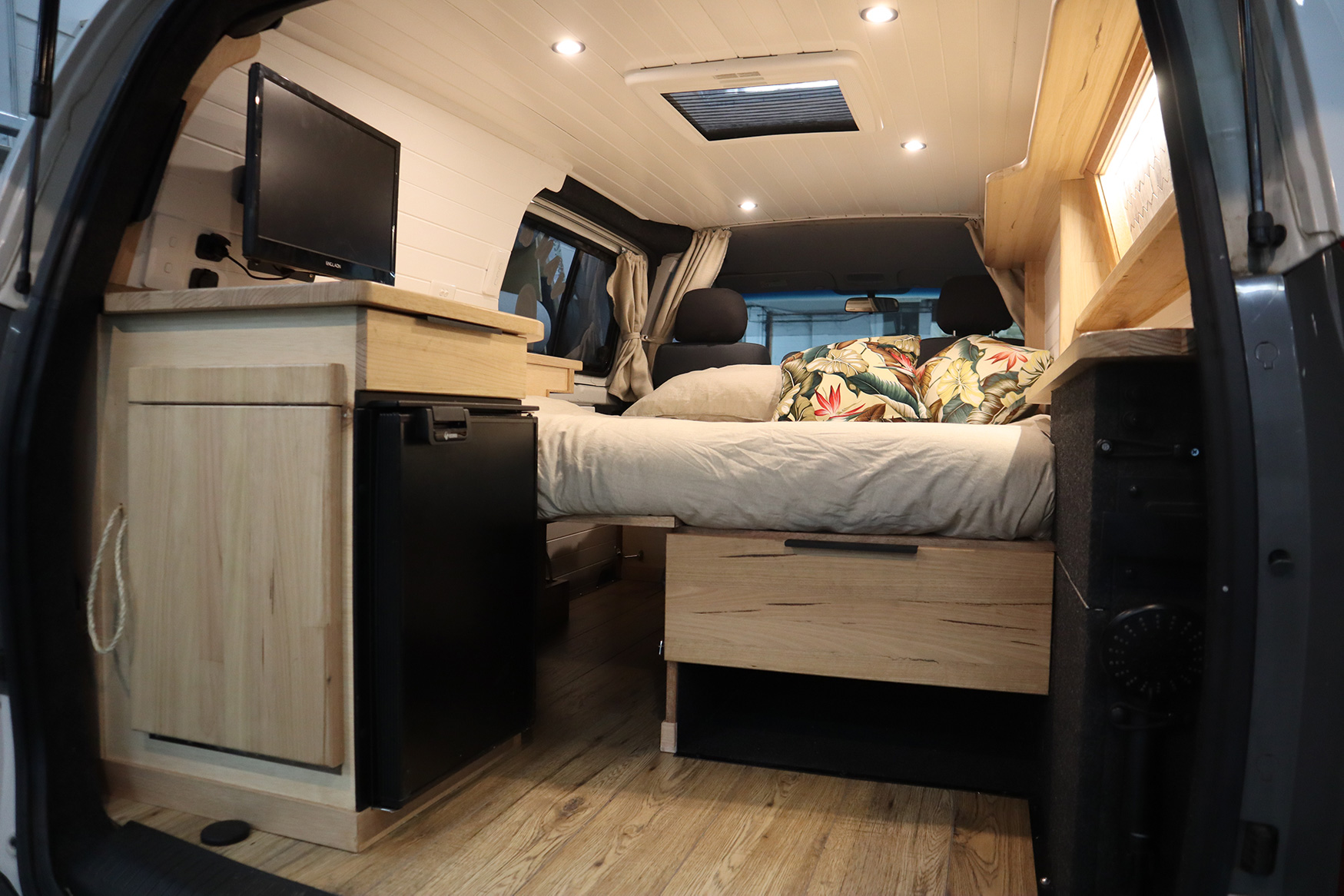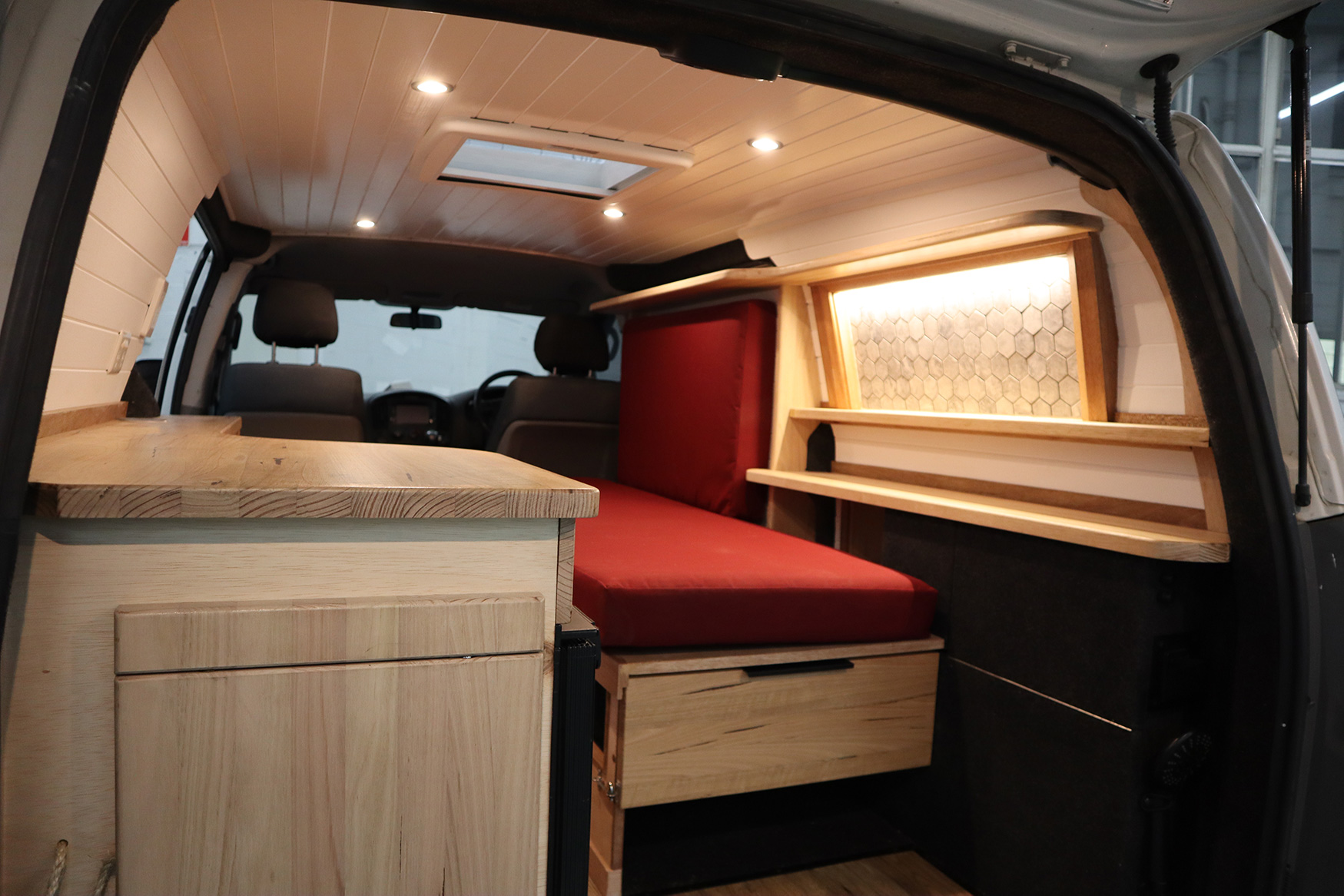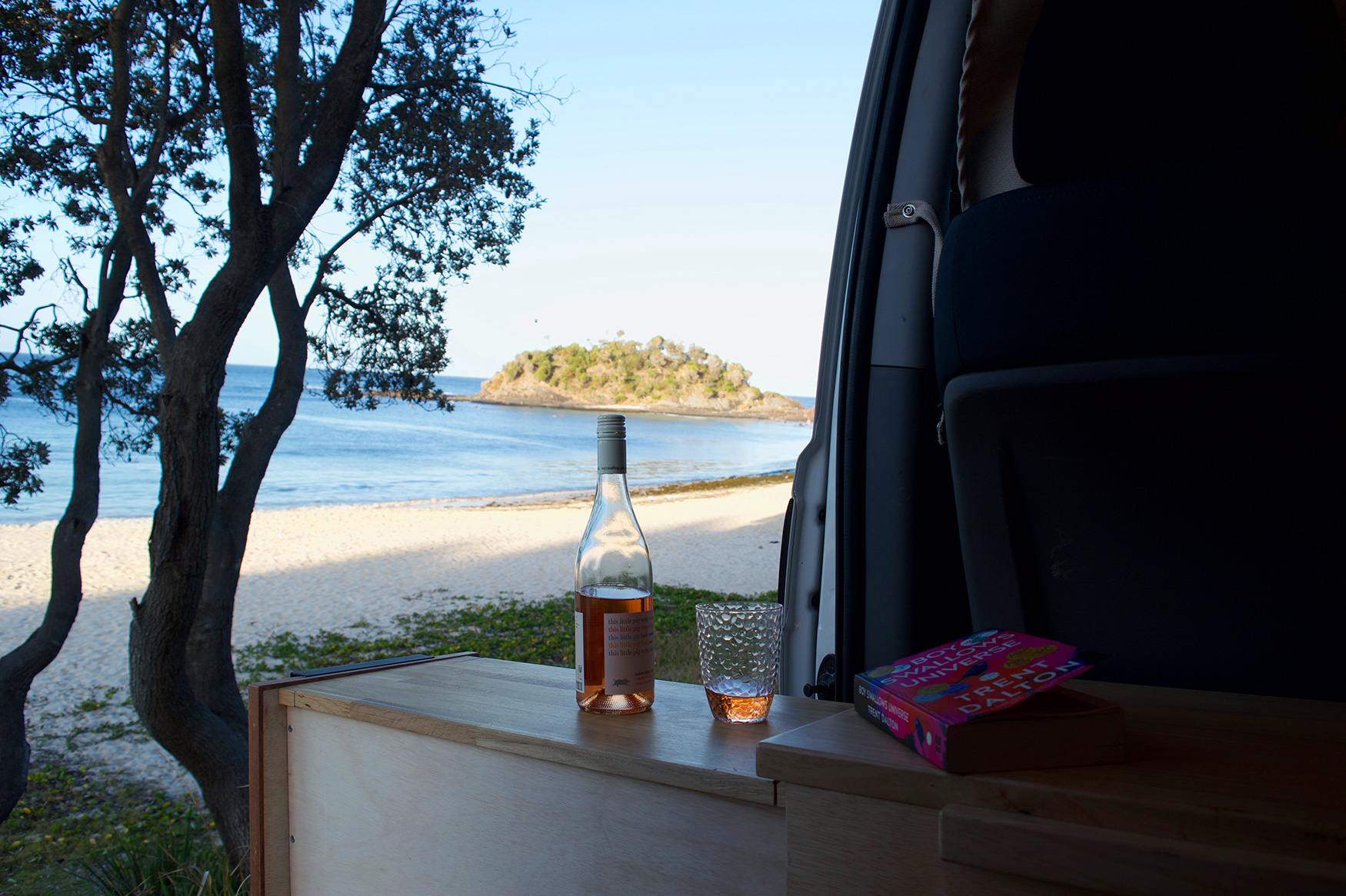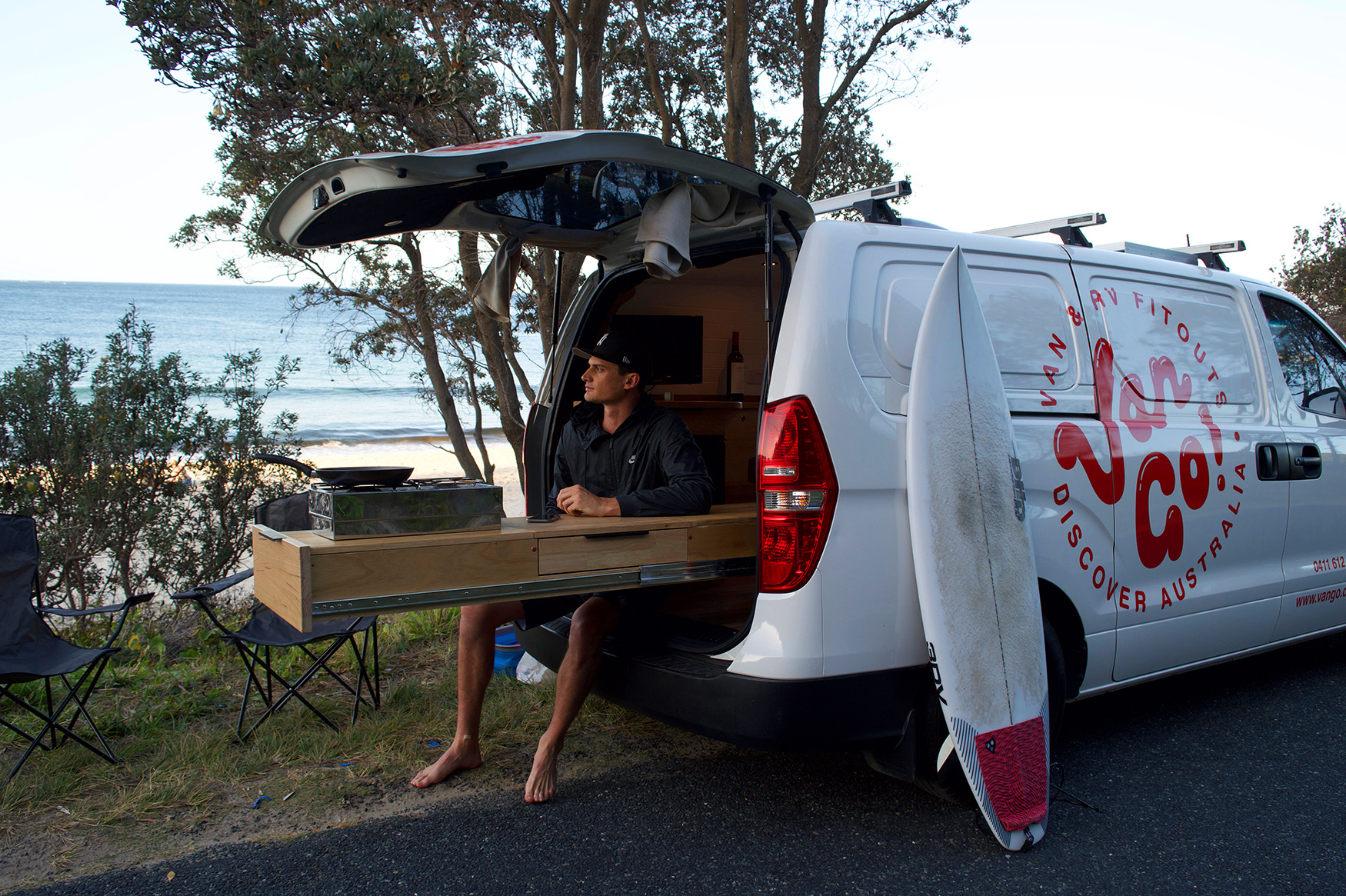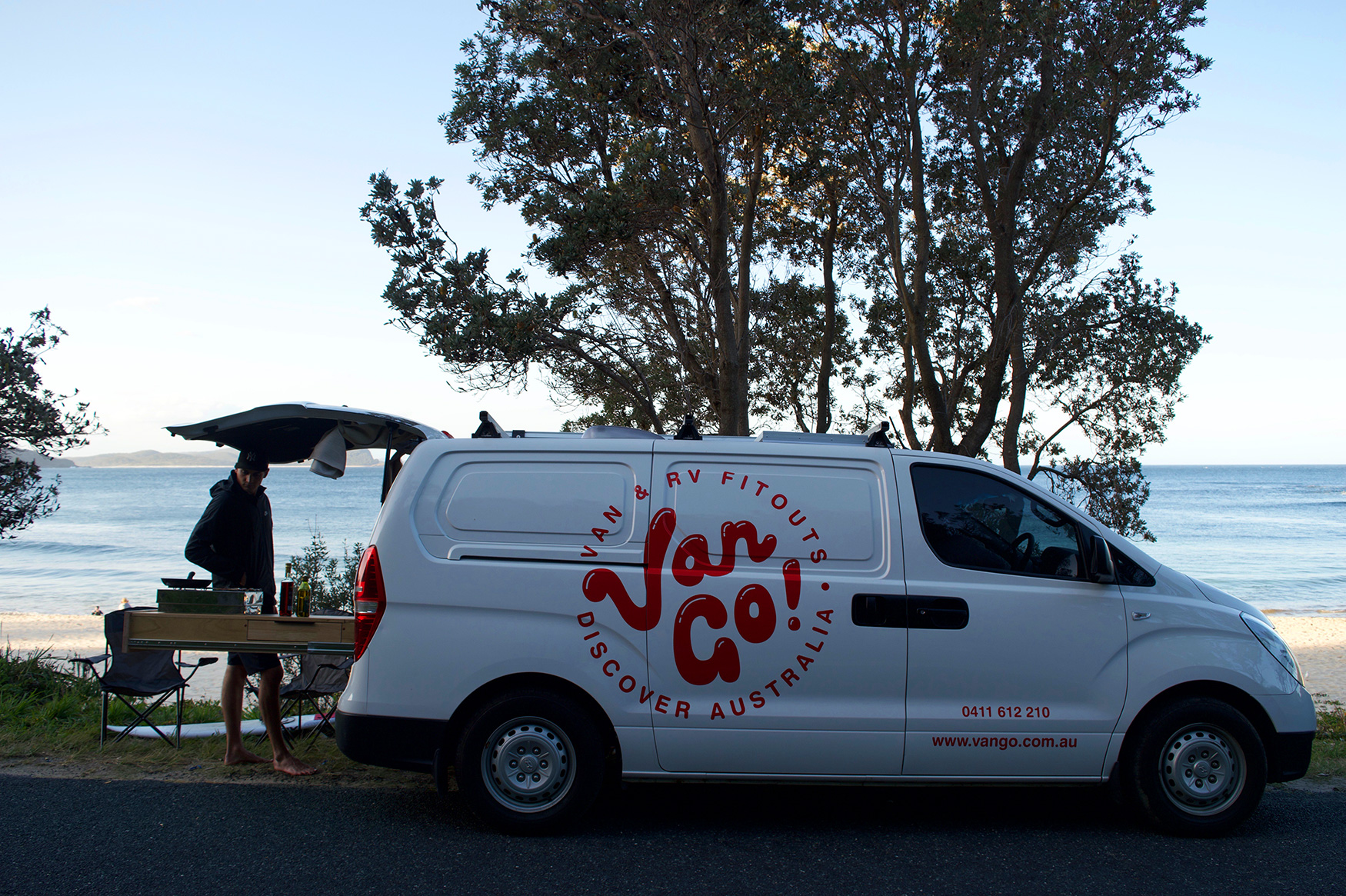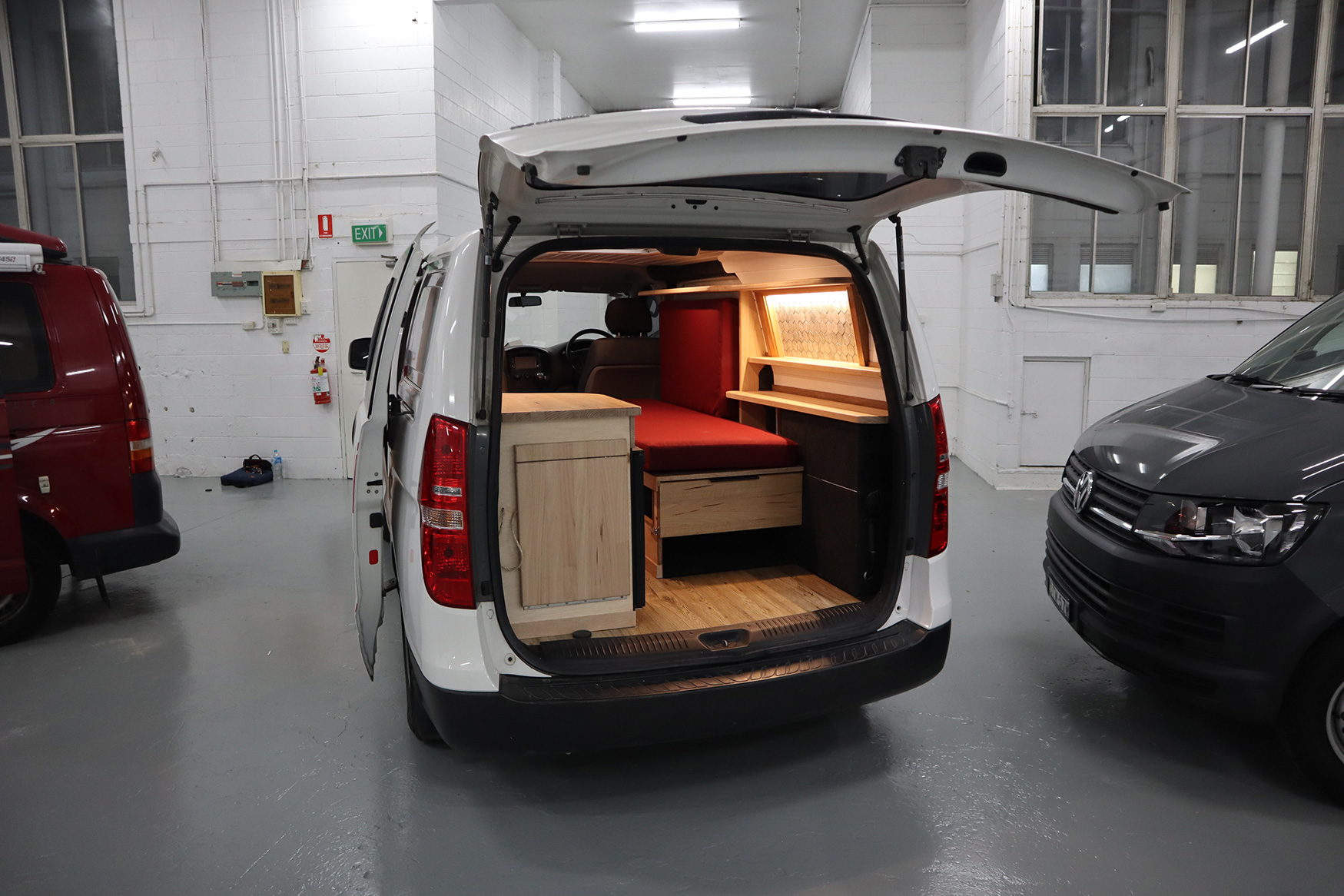 Equipped with off the grid electrics, Hot water unit and outdoor shower on matt black shower head and mixer. 12v TV and DVD player built in for those rainy days. Couch to bed conversion for all your comfort needs, Burgundy bed covers. Large pull out kitchen drawer, complete pantry and cooking utensils, Alcohol fueled cook-top, Collapsible sink. Awning, Dometic roof hatch.