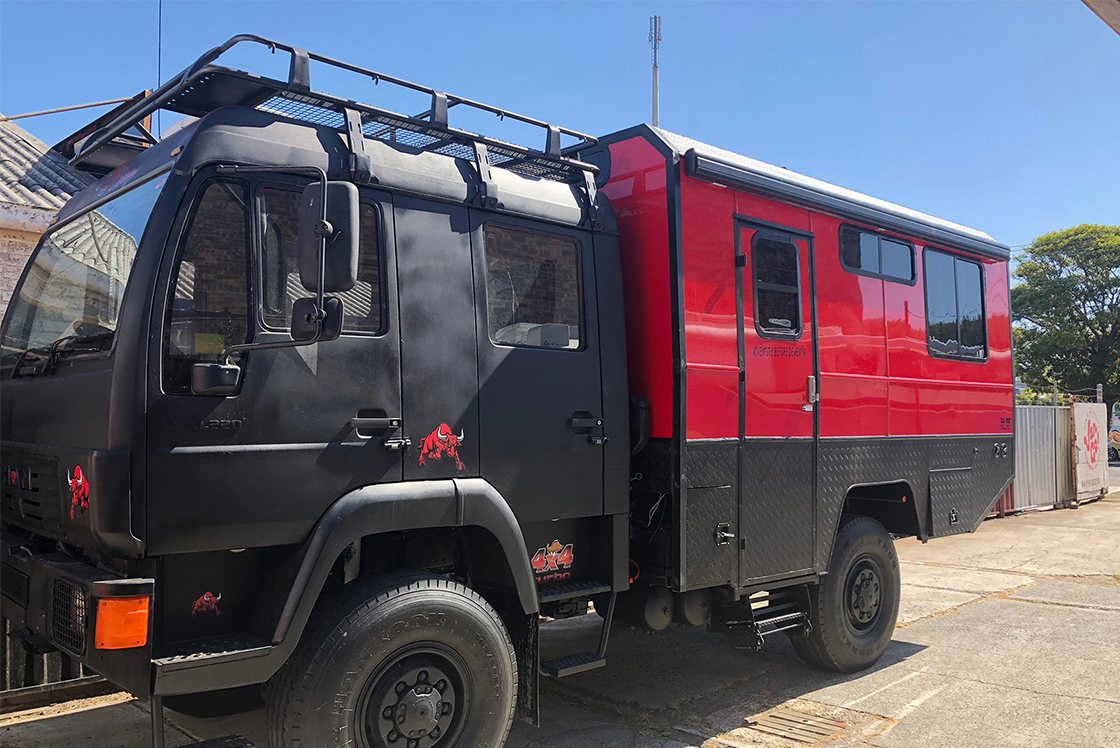 ABOUT THE CONVERSION
This unique vehicle comes loaded with all of the extras including White lightweight cabinets finished with press locks and red gum bench tops accompanied with checker plate industrial splashbacks. Complete sound system internal and external including the front cab of the vehicle for all your travel needs. 12v TV and sound bar for your movie experience.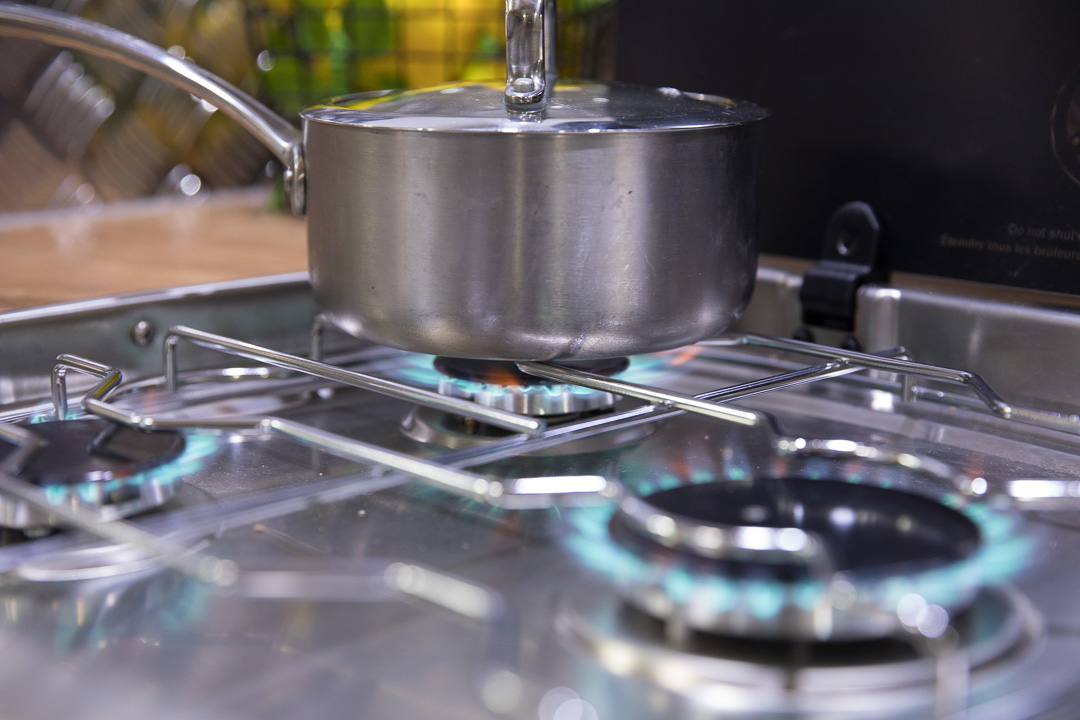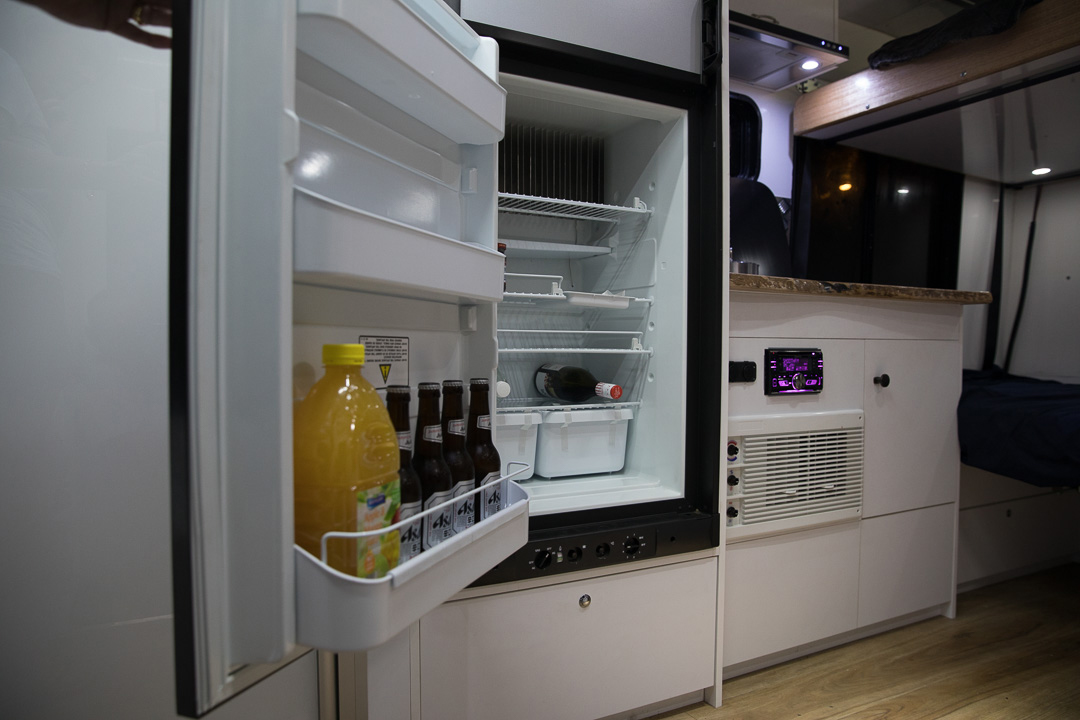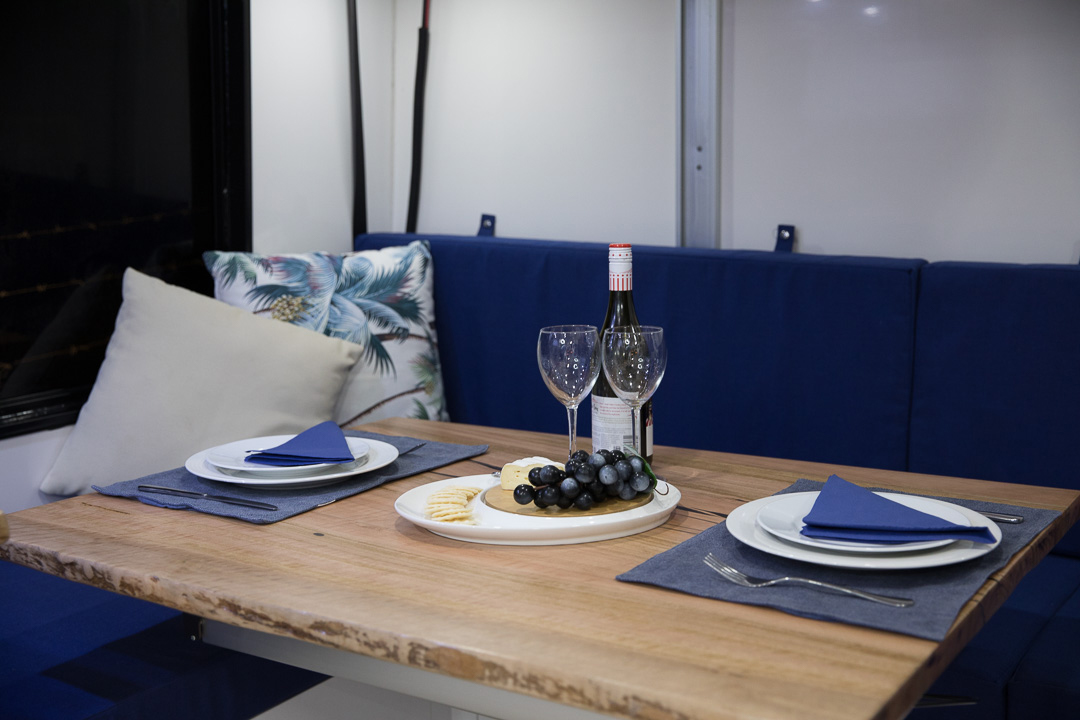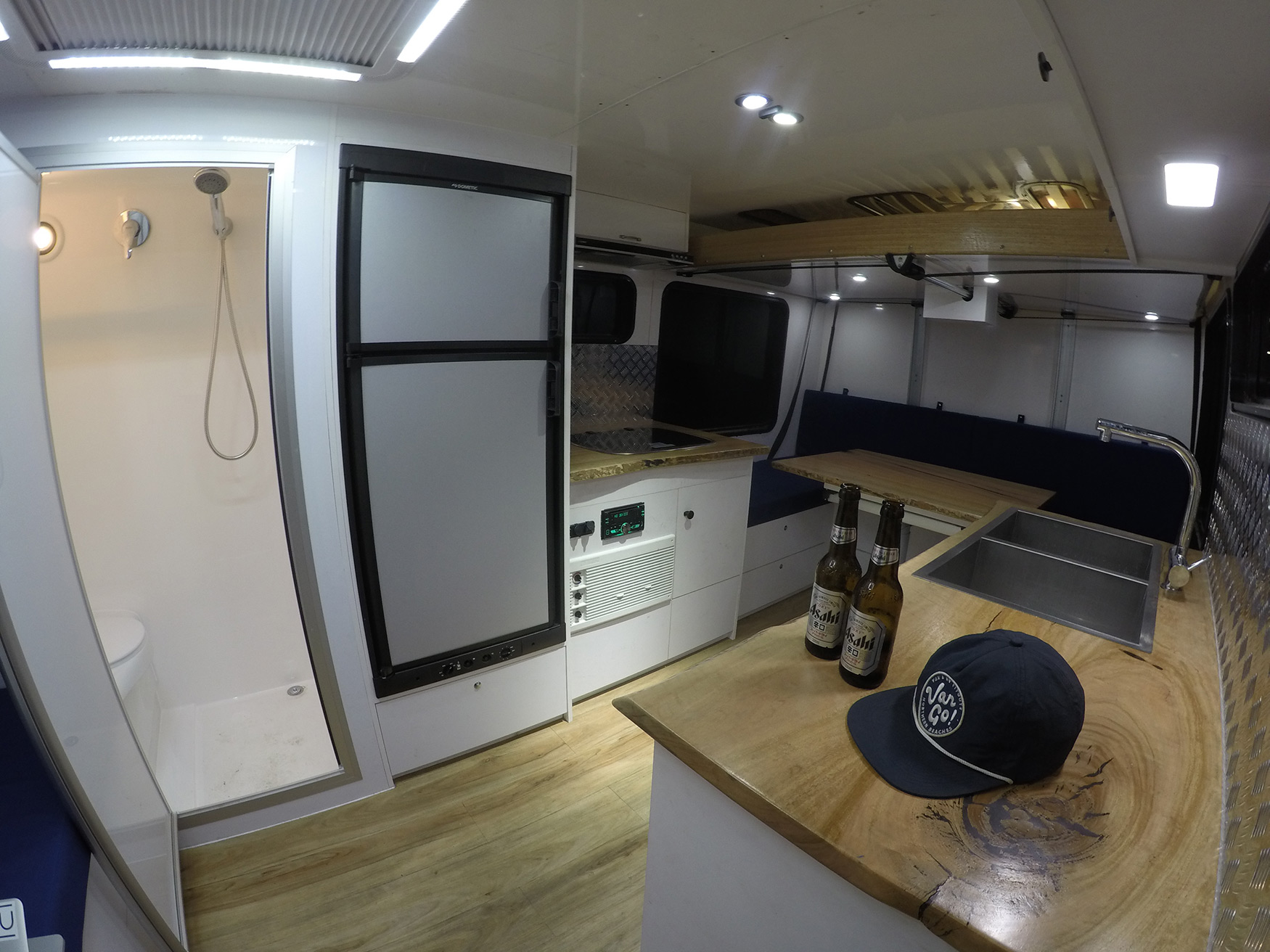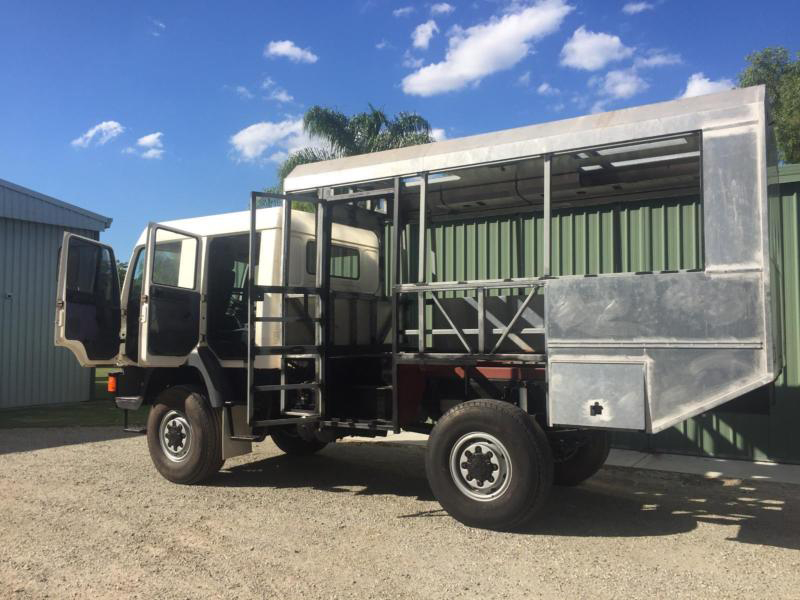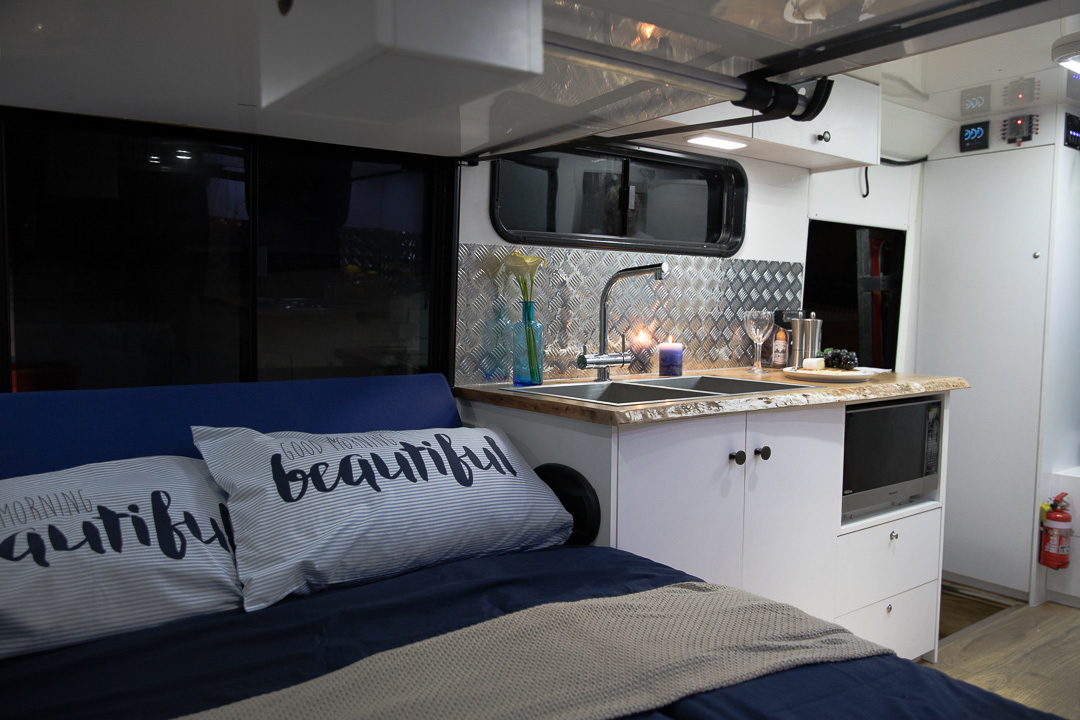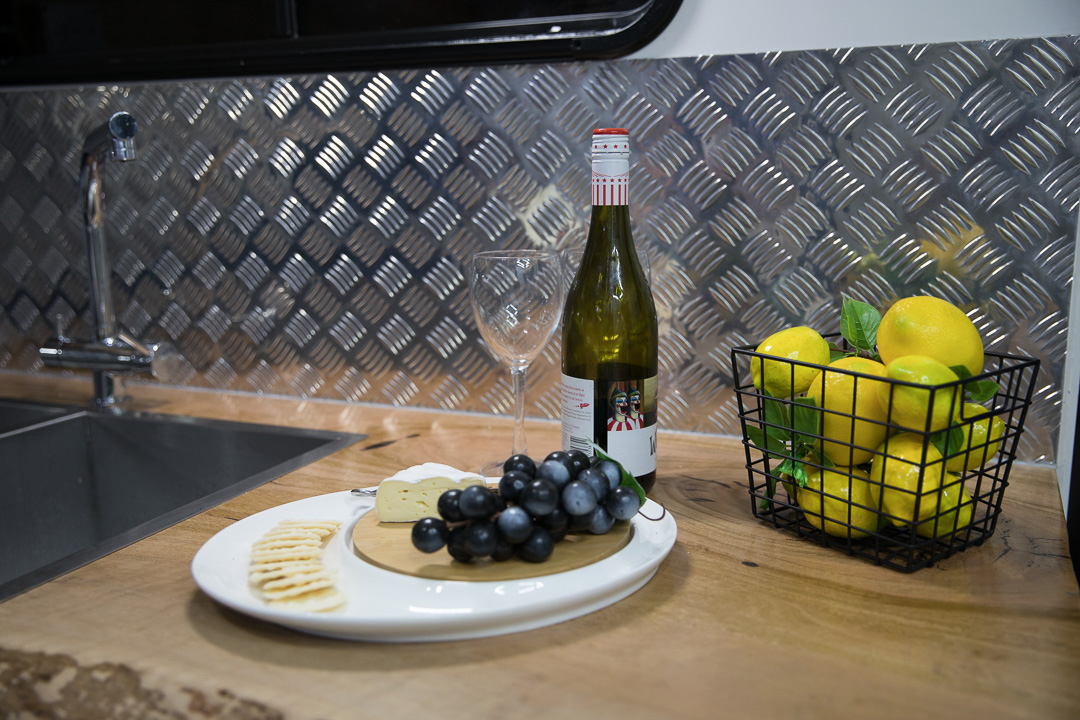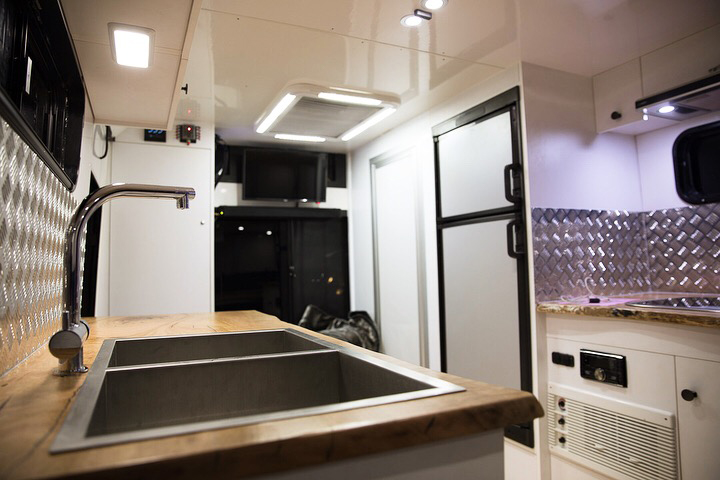 Entire kitchen and living area equip with Full appliances including 190 (L) Dometic 3 way Fridge and Freezer, Microwave, Gas Cooktop, Large sink and drainers, Overhead Storage and under bench compartments finished with soft close hardware. Queen Bed will come down at night by a touch of a 12v switch and convert to a lounge and dining area by day. Finished in Mediterranean tweed upholstery. Skylights and windows throughout including the Dometic Heki skylight hatch.